Solid wood furniture, Amish furniture in, in particular,s a sterling reputation and amazing designs that cannot be ignored. The moment you walk into a room that has been outfitted with items from an Amish furniture store, you know that you are in the midst of pieces constructed with quality in mind. If you are outfitting your bedroom with Amish furniture for sale, then you should know about the different bed styles and what they can bring to your setting.
The Headboard and Frame – A Staple of Amish Furniture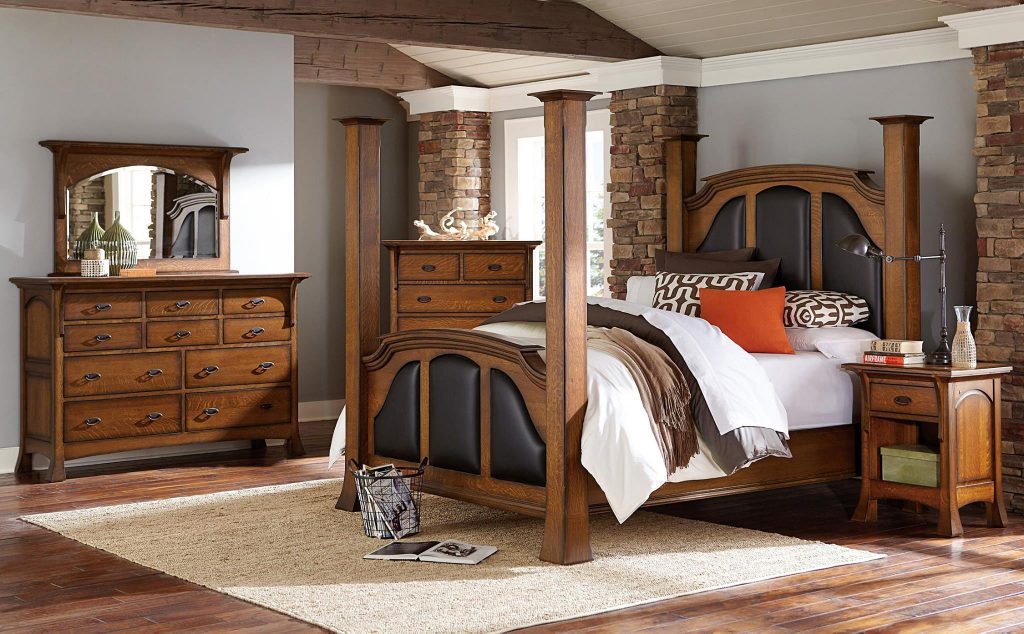 If you're looking for something extremely basic, then this is it. A basic headboard and frame don't feature any rails, and the headboard can be changed at any time. You have the option of leaving the headboard standing free, or you can attach it to the wall using brackets so long as you can find two adequate studs.
Headboard with Side Rails
Taking it up a notch from the previous entry, it's pretty much the same thing but with simple rails on each of the three sides. It is more decorative than functional, but it is a great aesthetic for any bedroom.
The Platform Bed
Platform beds have been around for many years as any Amish furniture store will tell you. These might be one of the first you see when you look for Amish furniture online, and will most definitely end up in your collection at some point.
The Sleigh Bed – For Those who Want to go All Out
You've seen sleigh beds before – they're pretty much in every bedroom that has the space for them. Basically, they consist of a platform with a headboard and footboard, with the footboard curving out in the way that an old-fashioned sleigh does. These won't be delivering presents on Christmas Eve but they can make your bedroom look absolutely amazing. Their area a few different design options, for example, there is the traditional style that has the headboard and footboard while the modern style only has the headboard and the matching rails. Going the traditional route is preferred for most people but it should only be embraced if you have the extra floor space to support it. The biggest problem is the footboard which curves out and claims more space than many people are comfortable with.
Among Amish furniture pieces, beds can be some of the most beautiful. Either highly ornate or extremely plain, beds can bring quite a bit to your life, and are most definitely something that you will want to put a lot of thought into the next time you are redecorating.