Your home is only as beautiful as what you put inside it, so, when it comes to furniture, choices are important. You deserve to have the highest quality furniture that can last for generations. Beauty and durability are two inherent features of Amish Furniture that make our collections the best choice when you are looking to refresh your home for the new year.
Our Cambria tables combine the timeless beauty of natural timber with luxurious quartz tops. Perfect for occasional tables or even compact dining tables, our designs can fit in any home.
The Advantages of Quartz Cambria Top Tables for Your Home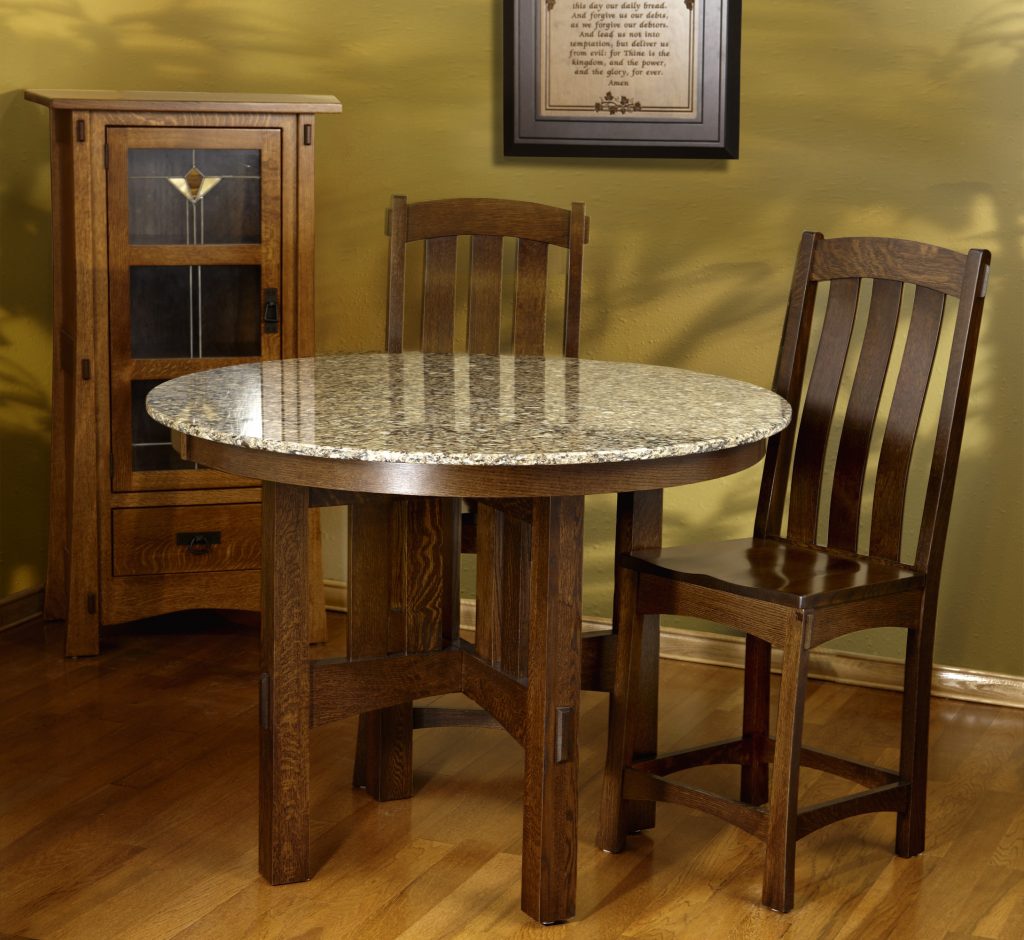 Quartz tabletops are made from natural materials, making them ideal for Amish furniture. Unlike similar options such as granite and marble, quartz can be engineered to provide an extremely hard non-porous surface. This leaves tabletops almost impervious to staining and liquid damage.
Just like we only choose the best oak, walnut, cherry, and other woods for our furniture, we only use the highest quality quartz for our tabletops and counters.
Quartz is exceptionally durable, which makes it perfect for Amish furniture that can last a lifetime and beyond. Engineered quartz tabletops are typically 90% quartz combined with powerful binding agents and color pigments. Quartz can be engineered in almost any hue, which is perfect if you're looking for custom-made furniture.
A non-porous surface protects against stains. There's also the benefit of zero imperfections with no chance of cracks forming in the future. The non-porous surface is also more hygienic than naturally cut stone because it leaves fewer places for bacteria to multiply.
Do you appreciate consistency in your home aesthetic? If you're looking for a clean and refined look for your home in 2019, then Cambria top tables will appeal. Quartz finishes are flawless and consistent no matter the size of the counter or tabletop.
It's unlikely that you would ever need to repair or replace a quartz counter or tabletop. Combine this with the longevity of a wooden or metal base, and you have one of the best home investments that you can make today.
Explore Some of Our Options and Get Inspired for Your Next Purchase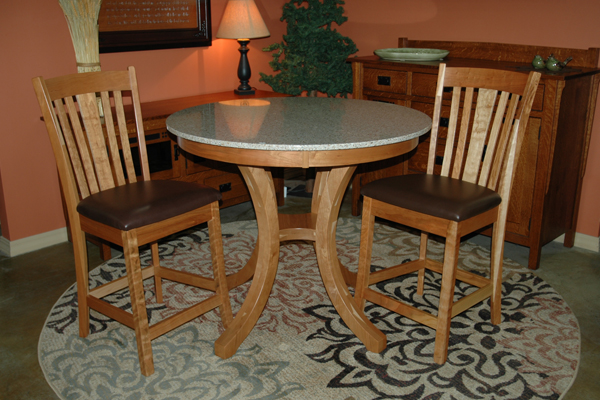 You don't need to change a lot to make a major difference in your home. Simply replacing your dining table or adding an occasional table to your home could refresh your décor and give you inspiration for your next project.
Cambria top tables are perfect if you lead a busy lifestyle and want something that is convenient and low maintenance. We design small dining tables with handcrafted wooden or metal legs that fit well in apartments and condominiums.
Our round Cambria top tables are also perfect for small to mid-sized formal dining rooms. Take a look at our examples for an idea of just how great these would look in your home.
Occasional Tables and Sideboards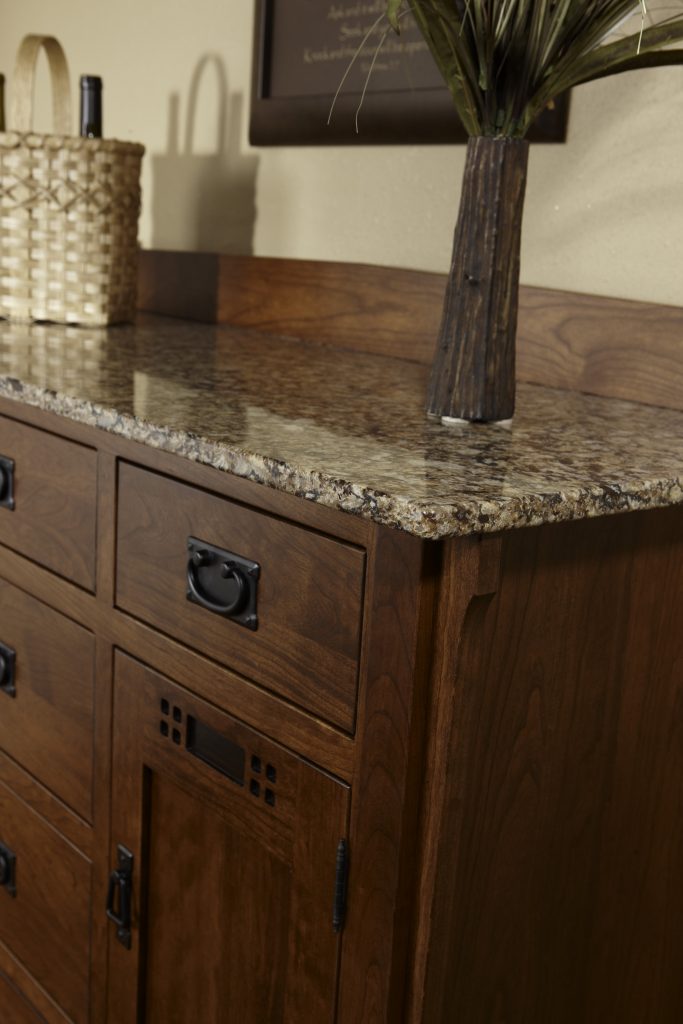 Cambria top occasional tables are also available, and they're great for decorating hallways or adding a little touch of extra style to any room. Add occasional tables to your living room for displaying designer lamps, keeping books or magazines on hand, or simply so that you have some quick surface storage when you need it.
We can also finish hallway dressers with quartz tops, giving your home a unique forward-looking style that is quickly becoming a hot trend. Add storage and top it off with striking quartz in the hue of your choice. You can pair the right countertop to get something incredibly beautiful and unique.
You Deserve the Best Amish Furniture for Your Home
Amish Furniture is a real investment. Flawless construction and finishing lead to heirloom quality pieces that can last for generations. You're not just buying furniture, you're buying life lasting beauty.
Do something different in your home for the new year, and usher in a unique style that you'll love to come home to every single day. Browse all our collections online, visit us at our Showroom in Minnesota, or talk to us today for any of your custom Amish Furniture needs.