The waiting room in your office is a very important location; it may even be more important than your back offices. Every business has clients to please and let's face it, the waiting room is going to be the first thing that your clients see as they enter your business. What do you want them to see, exactly? You want them to be comfortable in every way possible and that means finding the best Amish furniture to fit your needs.
Tip 1: Use the Best Amish Furniture to Create a Great Aesthetic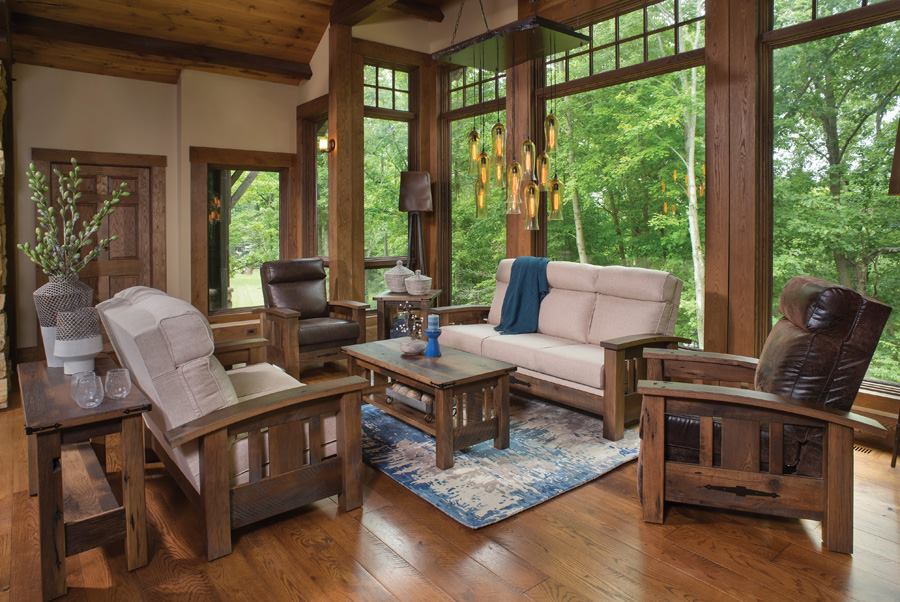 You want your waiting room to be easy on the eyes but you also want to make sure that it looks professional. If you need your area to look a little more modest then we would strongly recommend that you start with the Mission style of Amish furniture as it is not nearly as ornate as Shaker. This, of course, all depends on the type of atmosphere that you want to build. You can look through Amish furniture online and figure out what would work best for your setting.
Tip 2: Make the Waiting Room Comfortable
Making your waiting room more comfortable for your guests is always going to be a challenge; where do you even start? What's the best way for you to go about it? In our opinion, it all starts with choosing comfortable chairs. To this end, you may want to look at some of our online Amish furniture that uses upholstery rather than the bare wood options. Don't worry, you can still make a professional looking waiting room with upholstered chairs – just look for the leather variants.
Tip 3: Accessorize your Waiting Room
Furniture is great, but adding accessories is even more important than you realize. A few end tables here and there to hold magazines and lamps is a great start, but if you want to take it a step further, try adding a coffee table. Your customers and clients will thank you, trust us. Finally, a great touch would be to add a children's play area and this often starts with a shorter table that they can use for coloring or for play. Sometimes, a shorter occasional table will work for this purpose, so make sure you take a quick look at our stock.
Learning where to buy Amish furniture will save you a lot of trouble in the future and it will give you plenty of great ideas as you continue to develop your waiting room. Finally, understand that Amish furniture isn't just a cheap investment – it can last for years, decades, or even generations. This is one investment that will serve you well for many years to come.