Furniture will be one of the most important decisions that you make when designing a home bar. If you want your bar to have a look and feel that is reminiscent of a commercial pub or club, then you'll need to find the best quality Amish Furniture that you can get your hands on.
For beauty, functionality, and longevity, nothing can perform better than Amish Furniture. We have years of experience based on centuries of tradition and combine the best of the past and present to bring attractive designs into your home.
Whether you are adding a bar to a man cave or den, or if you're building a larger dedicated bar as a feature in your home, you can find the best solutions at the Amish Showroom.
What Kind of Look do You Want to Achieve?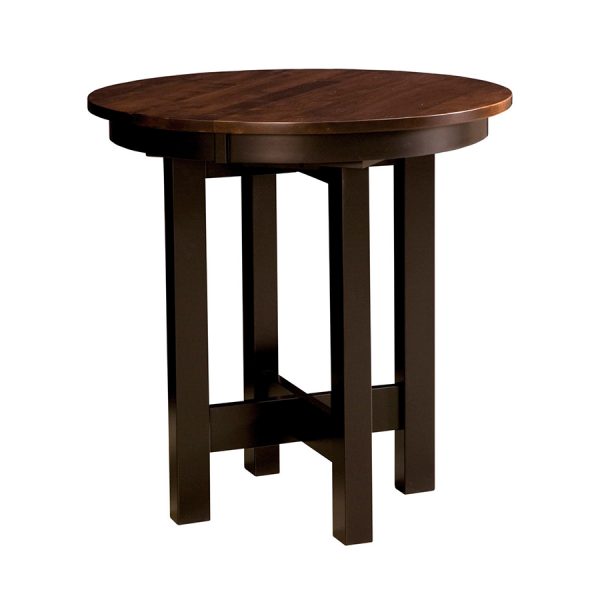 Just like any furniture you choose for your home, looks are important. Having a general aesthetic in mind could help you to choose the best Amish Furniture from our extensive catalog.
You could approach this just like a commercial bar owner would. Think in terms of a demographic. Do you want a bar that appeals to a youthful audience? Or, are you looking for something more refined, traditional, and targeted towards more sophisticated clientele? By getting into the mindset of a commercial bar owner, you'll be sure to impress friends and family when you are next entertaining…
Bars targeted at younger demographics typically aim for sturdy but simpler furniture that is utilitarian in nature. Plush seats and intricate designs are usually avoided in favor of options like our Simple Mission Stool.
For bars targeted at an older or more sophisticated clientele, owners will typically go for rich natural timbers, leather upholstery, and elaborate designs that portray class and distinction. To get an idea of the look and feel that you would find in the most exclusive bar or pub, simply consider our Boulder Creek Swivel Bar Stool. Boulder Creek stools are available with plush leather upholstery in a variety of colors.
You'll find a variety of tables that are perfect for use in a home bar. Many are interchangeable with different stool designs, depending on the look and feel you want. We can even create custom tabletops using epoxy, or, you could choose quartz Cambria tops for durability and elegant presentation. The Lacrosse Pub Table is a beautiful example of a simple and elegant bar table that could be perfect for your needs.
Do You Have a Preference for Specific Materials?
Amish Furniture is known for its lasting quality and beauty. We've touched on some material combinations, such as wood and leather. There are even more options to consider if you choose Amish Furniture for your home bar.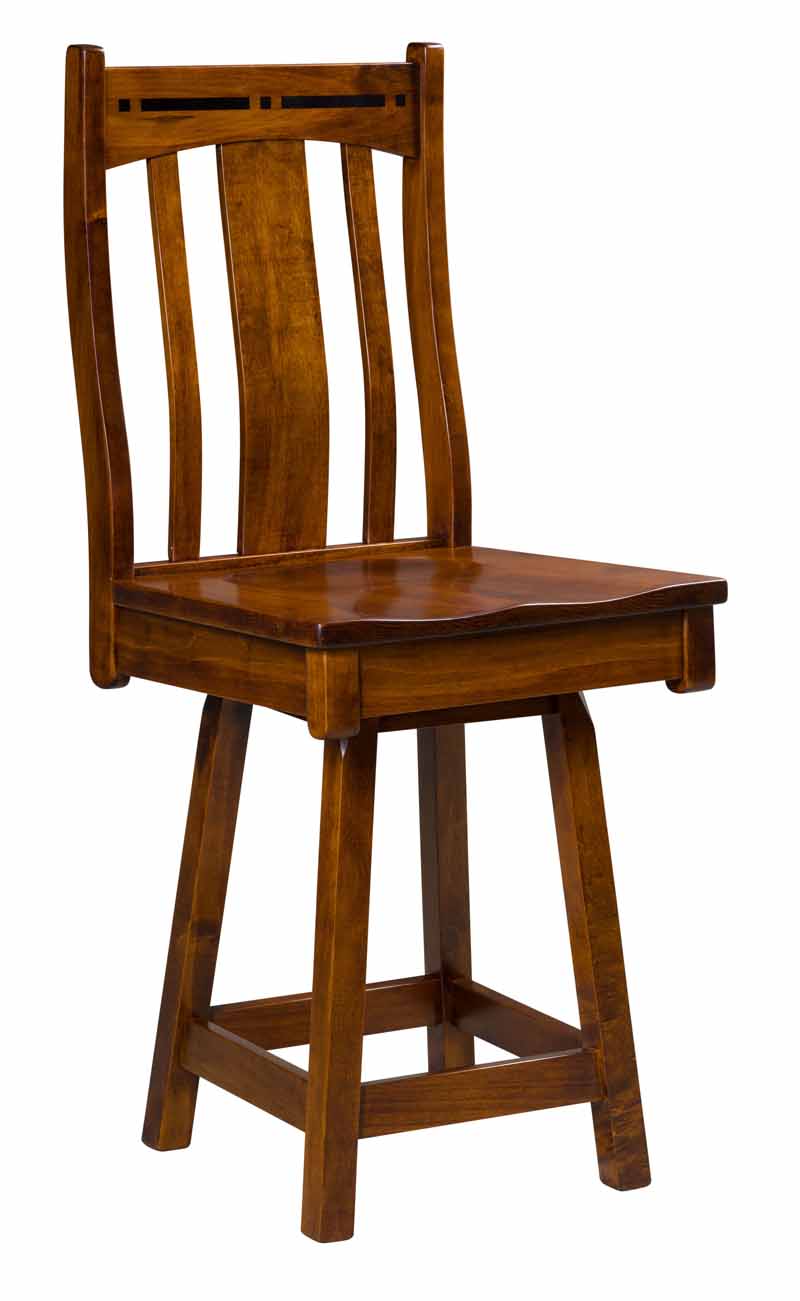 Oak is a popular wood used in Amish designs. Maple and Walnut are also used for their strength, longevity, and inherent natural beauty. Whether you want painted or stained furniture pieces, we can offer the perfect wood to match your chosen aesthetic and your budget.
If you have questions about materials and would like help selecting the perfect furniture for your project, then you can always reach out to the team at Amish Showroom for expert advice. You could learn about some materials that you may not have considered, or, you could simply get an overview of the advantages of specific materials for your home bar.
What is Your Budget?
A budget will ultimately decide the type of furniture that you are able to purchase. Our bar and pub furniture collections are competitively priced, especially considering the value that you will get from our heirloom quality furniture. Amish Furniture is made to last for generations in homes and you'll continue to enjoy your investment for many years to come.
You don't need to compromise when it comes to building your perfect home bar. Traditional and modern styles, extensive material selections, and lasting quality will ensure that your bar stands the test of time. Create the perfect entertainment spot or a personal retreat for a game and media nights with the help of Amish Furniture online.
Browse Amish Showroom for beautiful bar furniture today.