Obviously, not every college will want to consider using Amish furniture but there are some more prestigious colleges out there that really need to up their aesthetic. Today we are going to discuss three different reasons that you should be considering using Amish furniture for colleges, and some of them might surprise you.
Amish Furniture is More Durable
If you know anything about the Amish, anything at all, then it definitely should not surprise you that their construction methods product products that are truly made to last. Using methods that have been passed down from generation to generation, the Amish produce pieces that can stand the test of time. Dovetail joints keep drawers in place for years, and the solid wood used ensures that it won't be broken or cracked. When held in comparison to furniture from big box stores, you will quickly find that Amish furniture is a much greater investment. It is not made from MDF or particle board, and it does not use substandard joints, especially for drawers.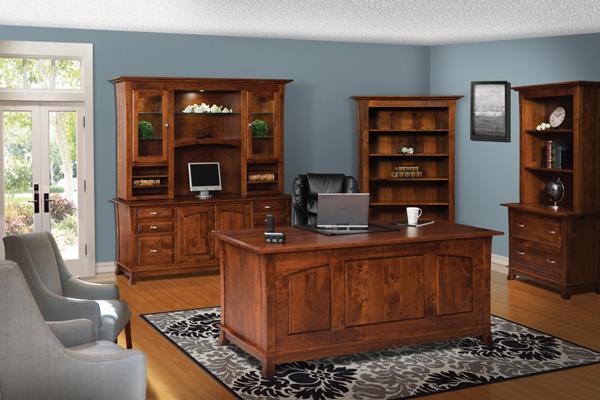 It Simply Looks Better
As soon as you step inside any Amish furniture store or look at Amish furniture online, you will know that you're not looking at your run of the mill furniture. You are, in fact, looking at something absolutely amazing that can bring you to another place and time. These pieces will look amazing in any setting, but for high-end college, they can really bring the aesthetic to the next level. In other words, they're definitely something that you're going to want.
It Has More Functionality
Amish furniture for sale tends to be far more functional than some of the other options out there. For instance, furniture from big box stores tends to be very basic, while Amish furniture finds plenty of new ways to integrate storage. Under-bed storage, for example, is always much better implemented in Amish furniture than in any other type. The same goes for coffee tables and virtually anything else in the Amish furniture arsenal.
Amish furniture can be used for a wide range of different settings. It could be used for a living room, or, as mentioned above, it could be used for a school. No matter what type of environment you place it in, it is going to look absolutely amazing and will raise the aesthetic value of the space that it is in consideration. As always, make sure that you are getting the real deal, and that the furniture you get fits well with the environment. Take into account color, size, and even the hardness of the wood. There is a time and a place for all types of Amish furniture!