Looking for some inspiration for the smaller display accents in your home?  Amish Showroom offers the absolute best handcrafted Amish furniture online. You can find bespoke collections that will keep your home fresh and original.
Add an accent in any room with heirloom quality furniture. To get started, take ideas from these four unique pieces.
A Stylish Amish Furniture Occasional Table for Any Room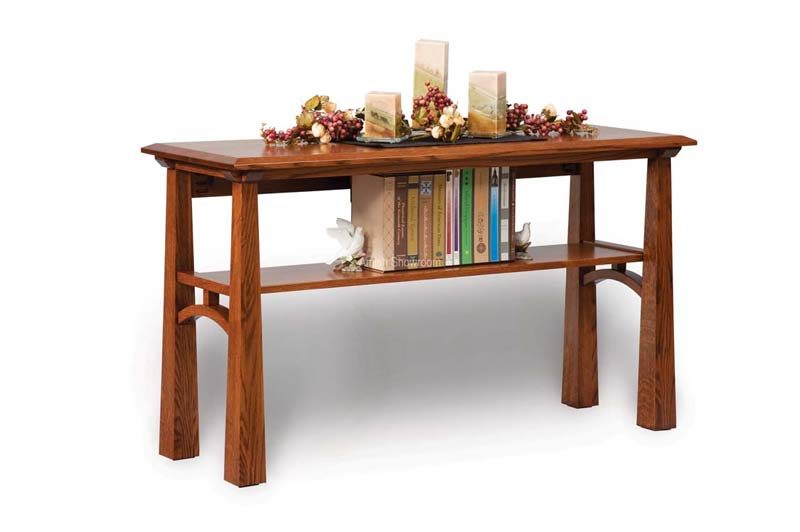 If you need to add a small accent to any room, an occasional table should be the first thing you consider. This Artesa Sofa Table isn't just for the living room. It can work in hallways, your entry hall or foyer, bedrooms, home offices, dining rooms, or anywhere else where you need a little something extra to draw attention.
Keep books or ornaments on the shelf and create a candle or flower display on top. How you use this table is completely up to you. It's a fine piece of online Amish furniture that is ready for you to order today.
Bring Life to Your Dining Room with This Beautiful Corner Hutch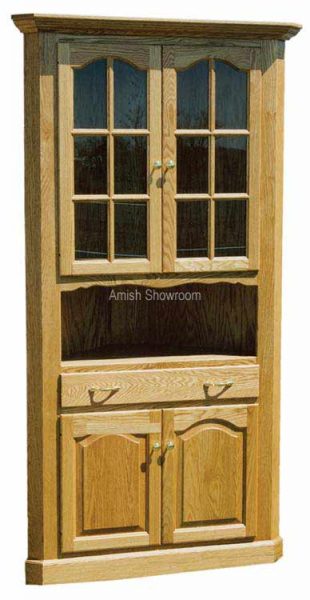 Is your dining room feeling a little too utilitarian and sparse? It's important to keep your dining area clean and free of clutter, but this doesn't mean that you can't experiment with beautiful furniture accents. You can bring life and beauty to any dining room with a corner hutch. Store a fine china collection, your best cutlery, and anything else that you want to keep on display.
This 34" Corner Hutch is designed with a classic aesthetic that can work in traditional, transitional, and contemporary homes. The glass cabinets are perfect for your best dining collection, while the open shelf space, drawers, and bottom cabinets will allow you to keep all the essentials close by.
Made to exacting Amish furniture standards, this corner hutch can last the lifetime of your home and beyond. It will be a beautiful addition to make your home feel more practical.
A Beautiful Winged Jewelry Cabinet for Your Dresser Top
Sometimes the best furniture accents are those that will only be seen by you and your significant other. You've made an investment in your home. In addition to the money you've spent, there are countless hours and days that you've used to plan, decorate, and accessorize your living spaces.
Give yourself a beautiful reward with this handcrafted Amish furniture Dresser Top Jewelry Cabinet. Perfect for storing your precious collection, this is a real work of art that is as ornamental as it is functional.
The winged design allows you to effortlessly store necklaces and link bracelets, while the drawers provide ample storage for everything else. You'll find a ring bar, bracelet holder, divider, and plain velvet lined drawer inside.
Available with both black and red velvet lining, you can also customize the hardware when you order Amish furniture online. This is one accent piece that will completely transform the way that you look at your bedroom.
Make the Right First Impression with This Exquisite Barrister Bookcase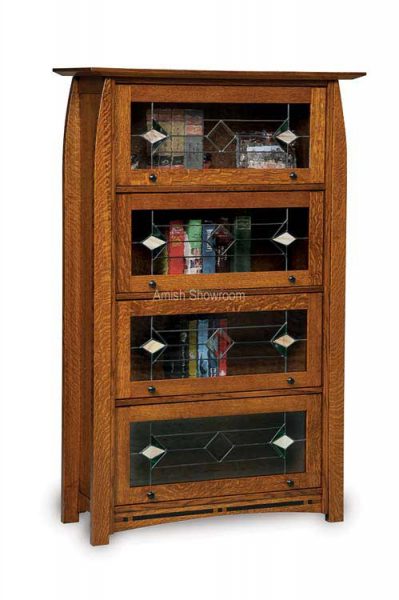 Whether you have a large entry foyer or a modest entry hall, this is one area of your home that calls for style. It's the first room that will welcome you when you come home, and it's where your guests will get their first impression of your interior space.
If you want to impress every person who comes through the door, you'll need a standout piece of furniture. The functional and stylish Boulder Creek Barrister Bookcase could be the perfect addition.
The combination of handcrafted glass cabinet shutters with natural timber will make a lasting impression.
It's not just about the looks. You can use this cabinet for storing decorations, books, or anything else that you want to have readily available in your entryway. If you have a larger foyer in your home, then you could even use this piece of Amish Furniture to create a quiet reading nook.
There's plenty more available at the Amish Showroom, and it's all waiting to be explored today. Buy Amish Furniture online and add quality accent pieces that will elevate your interiors.