Amish furniture history has a rich and deep history in the United States and the origins can be traced back to before the Declaration of Independence was signed. The Amish movement began when the Swiss Mennonite Church split and Swiss people began to migrate from their homeland and settle in parts of the Midwest and Pennsylvania. Over time they created close-knit communities that developed ethics focused on hard work, integrity, and self-sufficiency. These ethics seeped into every aspect of their lives and eventually was incorporated into the furniture they crafted.
Outfitting the Living Room with Amish Furniture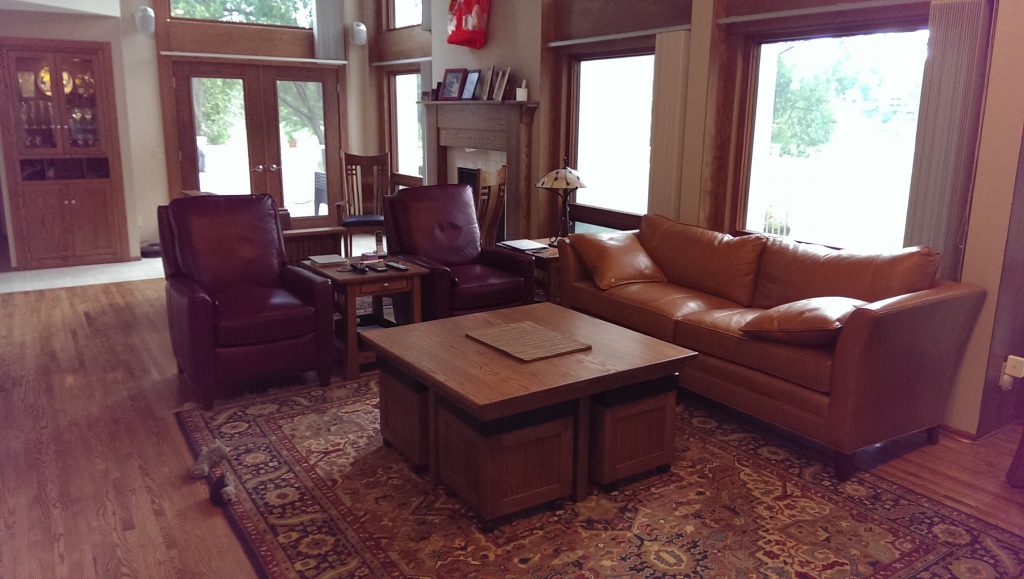 One of the focal points of Amish furniture is it's built to be functional first and stylish second, even though these two aspects do go hand-in-hand with each other. Hardwood furniture has always set a precedent for quality, adding a sense of warmth and character to a room.
The must-have piece of furniture for any living room is a TV stand to provide a place in the home to store consoles, movies, video games, and other items to outfit it. There are a variety of TV stands to choose from that can support a traditional box style television to a fifty-inch flat screen TV. They provide a safe haven to place the TV on its components and will make a nice eye-opener for visitors.
Sofas and Love Seats
Sofas and loveseats are another focal points to any living room that can be incorporated into any home. Amish sofas and loveseats are built to be sturdy, functional, and comfortable so they make a lovely addition to any living room. There are many designs of Amish furniture to choose from like a comfort suite wall hugger reclining sofa or the refined Caledonia sofa to bring out the sophistication in a room.
The sofa servers and carts are another addition any living room can use for a casual, laid-back atmosphere. When there is a favorite program on or a game is just starting to get tense, the last thing anyone wants to do is to leave the leaving room. These convenient servers offer a great way for people to keep eating their snacks and enjoying their drinks without having to leave the living room unless it's absolutely necessary.
The best Amish furniture is built to be functional and sturdy, so there is no worry it will break down after just a few years of use. It's excellent for outfitting any living room and will be a welcome addition to any home.
Getting ready to build the ultimate living room for your home? Here is the best Amish furniture to invest in the design the perfect living room to fit all your needs.