So you have invested in a fine piece of Amish furniture, after setting it up, admiring it, walking around it, and admiring it some more, you are probably wondering how you keep it looking just as lovely as it is today.
Daily Care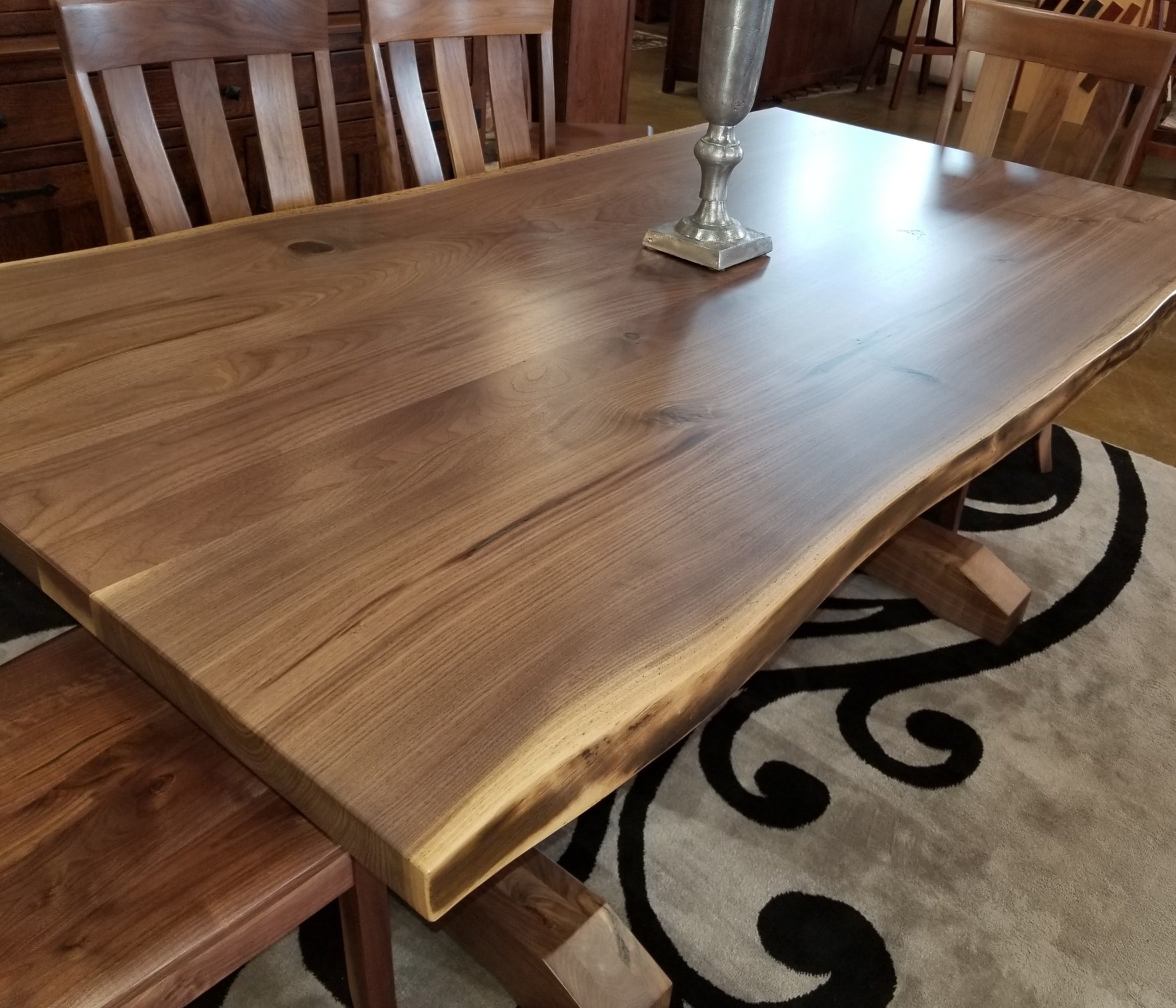 Regular dusting, every few days at least, with a soft cloth is the best way to keep your furniture looking shiny and new. You will want to keep heavily used surfaces covered. Doilies or felt pads under your lamps, placemats, and tablecloths on your tables; this will keep daily wear and tear from affecting your furniture. Monitor the humidity levels in your home.
Humidity causes wood to take on moisture, swell, so the humidity in your home in excess of normal is your enemy. Also keep high heat and flame away from your furniture as solid wood is susceptible to scorching and burning. Lastly, make sure you keep abreast of any pest infestations.
Spills, Stains, and Drips
The very best way to care for your furniture is to make sure you take care of any accidents right away. The furniture is naturally somewhat moisture repellant but anything allowed to sit will definitely make a mark. The first thing to try would be a soft cloth dampened with warm, soapy, water. Avoid abrasive chemicals, ammonia, and silicone, all can damage your furniture.
Try not to use polishes or other 'quick' cleaners as they can build up on the furniture and attract dust and grime. Amish furniture doesn't need those types of products to maintain its sheen. At least monthly after a good dusting and cleaning, wipe your furniture down with a good natural oil, such as olive oil, almond oil, or flaxseed oil.
Cloth and Leather
If you invested in pieces of Amish furniture online that have cloth parts or leather parts, care for that is as important as taking care of the wood pieces. Your cloth should be vacuumed frequently to remove dust and dry stains. Try not to let wet stains dry on your cloth, dab, and blot wet stains with a clean cloth as much as possible.
The same treatment should be used on your leather parts of your furniture, blotting away the spills as soon as possible will protect the integrity of your leather. Wiping and dusting your leather often with a soft, damp, cloth will protect the shine and stop grime from working its way into the leather. Using a leather conditioner regularly will also help keep your leather looking its best.