The office space should be an area of focus and productivity that allows the occupant to concentrate and not have any distractions which are where the best Amish furniture comes in. When it comes to keeping everything in an office space organized and productive, the right furnishings are needed to keep the workflow going smoothly. While Amish furniture for sale today owes its lineage to a rich tapestry of styles, lumber, and craftsmanship nothing else can deliver the same level of quality people come to expect.
The Best Amish Furniture for Any Workspace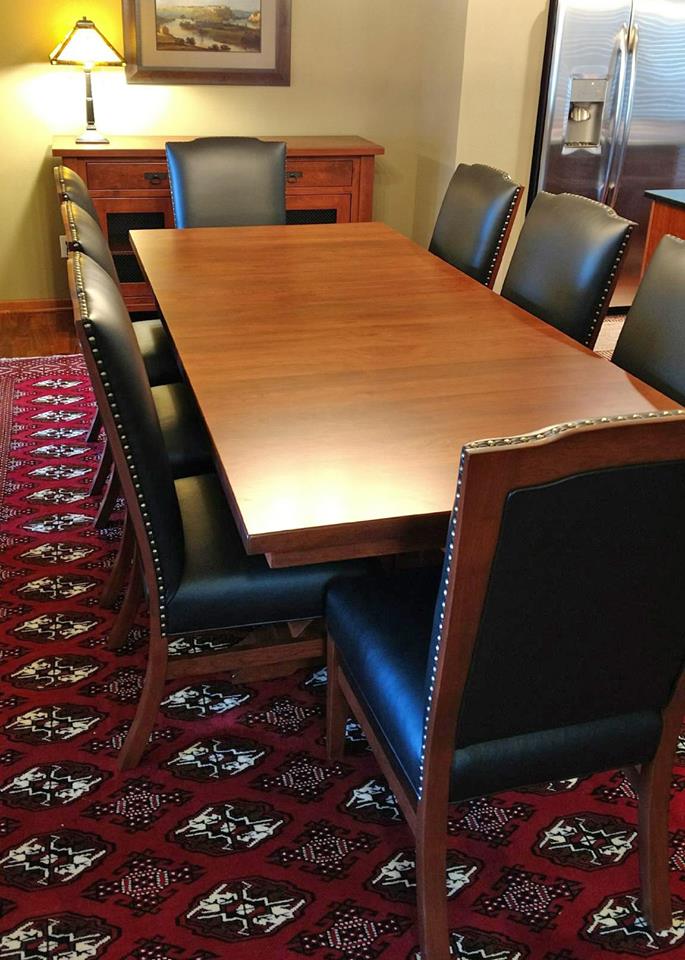 Furniture builders today have switched over to using cheaper materials to drive down the price of their products and to attract more consumers. This drive down in price may seem beneficial at first, but in reality, it's only driven down the quality of the product. Furniture builders today are using cheap laminate tops and particleboard to serve as the focal points for their projects instead of quality materials. Particleboard itself is nothing more than sawdust with a resin holding it together.
Amish furniture, on the other hand, suffers none of these defects and is in fact preferred over the majority of commercial pieces. Consumers today often don't realize that furniture made by Amish craftsman can be incorporated into any modern workspace. This includes the mainstay of any office like a desk, filing cabinets, bookcases, conference tables, and even a display if necessary.
The Best Amish Furniture Sets the Atmosphere
The right Amish furniture strikes the right tone the moment people walk in through the door and nothing quite says it like a desk. Desks made by Amish Showroom can come in a variety of stains, wood, and styles to show the right attitude of the occupant. Hardwood furniture has always been hailed for its quality and durability compared to other pieces and is built to serve a purpose.
The desks available can be powerful furnishings that are the focus the moment anyone enters the room to being compact enough to make a smaller workspace efficient and making use of available space. Corner desks are also available to provide more usable workspace and to make it easier to keep everything organized while working.
Amish furniture for sale is simply unmatched in its quality and is a sound investment for office space whether it's at home or in a professional environment. It's built for heavy wear and tear, and with so many pieces to choose from any modern office can be outfitted to serve the needs of the owner.