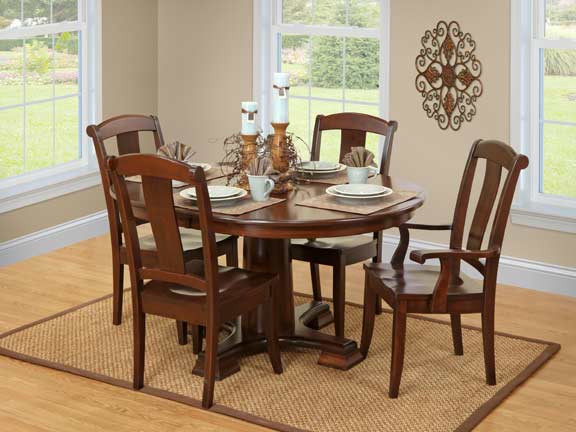 The world of commerce has changed drastically in the last 20 years. Whereas everything used to be done in stores (sometimes with great inconvenience), we can now simply load up a website and buy all our favorite things. Everything from groceries to refrigerators can be purchased online, and you can even find quality Amish furniture online if you are thinking about improving your home decorating.
If you haven't yet used the power of the internet when purchasing large furniture items, then you may have some reservations about doing so. If you want the bargains but aren't quite sure about buying Amish furniture online, then the team at Amish Showroom is here to help you understand why this is the best way to shop for furniture in 2018.
It's More Convenient
This one is obvious, but it still needs to be said: Shopping online means you don't need to leave your home. You could shop from work, or even while you're enjoying a coffee at your favorite café. Finding a good furniture store these days can be difficult, so we eliminate the running around by bringing the store to your computer, smartphone, or tablet.
You Can See Items from The Collection That Wouldn't Be in a Showroom
Furniture showrooms display only a fraction of what is available. When you visit a showroom, you will more often than not end up browsing from a catalog and placing an order. What's the point of this when you can do the same thing at home by shopping with an online store?
Amish Showroom furniture is exclusive to our online store, and you won't find anything quite like our collections at your typical brick and mortar outlets.
You Can Customize Your Amish Furniture Online
Buy Amish furniture online and you will be able to fully customize anything that you like the look of. Change the wood that is used, pick a stain, and choose upholstery for sitting furniture. At a traditional furniture store, you will be limited to what's on display, or what the staff can obtain from their suppliers. At Amish Showroom we are the supplier, so having custom furniture made is fast and competitively priced.
Most Importantly, You Will Save Money on Amish Furniture
All these benefits and there's still one more…
Buying your Amish furniture online will give you access to the very best prices. We don't just sell Amish furniture we're also the producers. We have control over the entire process, starting from the lumber that is used to make beautiful heirloom furniture for your home. We have low overheads and don't operate traditional furniture showrooms.
The savings are passed onto you and that means that you will get the very best furniture pieces at the most competitive prices. Browse the store today and see what your home could be with beautiful Amish furniture.