When you want a beautiful bathroom that evokes a period when design and craftsmanship were at their very best, then you can't look past the best Amish bathroom vanities deals in Minneapolis, MN.
Amish furniture design is timeless, blending elements of the past with modern influences. The best furniture pieces are both classic and contemporary at the same time, which means they will never go out of style in your home. When quality is more important than anything else, the best Amish bathroom vanities are the perfect place to start.
Freestanding Amish Bathroom Vanities in Minneapolis, MN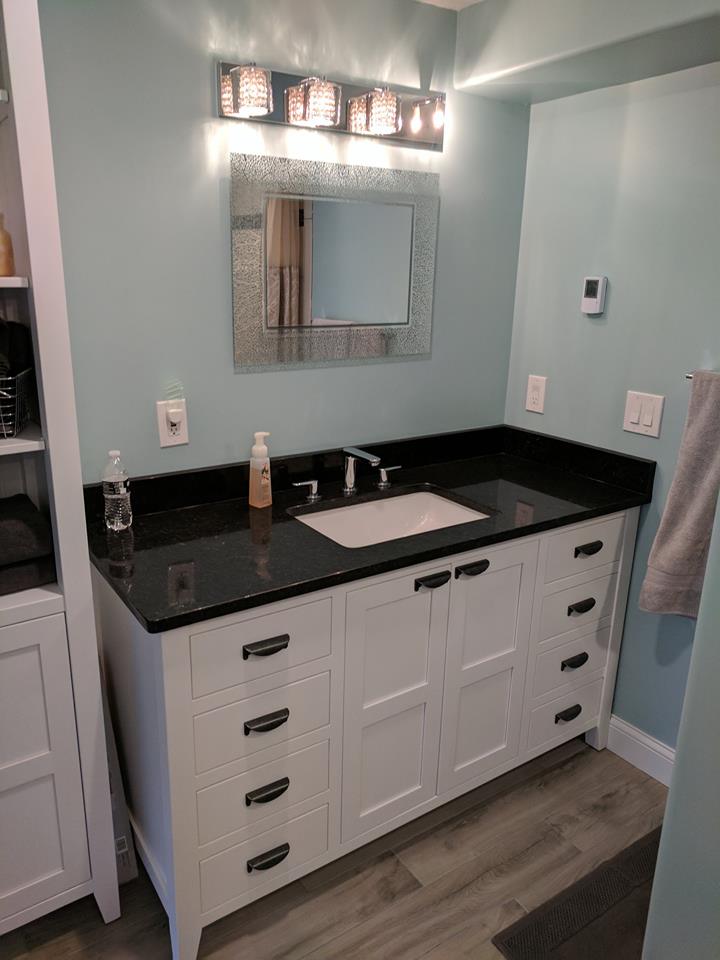 There are plenty of modern bathroom vanity designs that use minimalistic and wall mounted design features. However, for a traditional aesthetic, freestanding is the way to go.
A freestanding vanity has more presence, more class, more style, and more quality. You can feel the hand-crafted excellence in every example of our best Amish bathroom vanities, giving you the confidence that your investment will last for many years in your home. From small models like the Landmark Bath Vanity to the master bathroom and family bathroom options like the Mesa Lavatories Free Standing Vanity, there is a timeless elegance that will make your bathroom both comfortable and functional.
Our Amish bathroom vanities deals in Minneapolis, MN mean that you can get the very best pricing on timeless bathroom fixtures. Browse our range to select from different cabinet types, countertops, hardware, and wood stains. You'll love the aesthetics which are perfect for upscale homes where you want to make a real impact.
You have worked hard for the home that you live in, so reward yourself with the best Amish bathroom vanities that are available to buy today.
Choose Flat Ship Amish Bathroom Vanities in Minneapolis, MN for Customization
If you like the aesthetic of the Amish bathroom vanities at the Amish Showroom, but want some freedom to customize your countertop, then we have options to suit.
The Mission Flat Ship Amish Bathroom Vanities are made from quarter sawed oak with a beautiful finish and the highest quality cabinets. This comes ready for final assembly, and you'll be able to choose a countertop of your liking.
Suitable for a single sink countertop, this could be the perfect option for a custom project, and it will save you hours on the cabinetmaking. This is one of the best options if you are looking for affordable DIY Amish bathroom vanities for your home.
Explore the Best Amish Bathroom Vanities Deals in Minneapolis, MN
We are your gateway to the timeless elegance of Amish furniture. Exquisite designs, heirloom-quality construction, and the best materials make our Amish bathroom vanities the best investment for your home.
Match styles for a classic aesthetic, or, use an Amish vanity as the focal point for a transitional style that incorporates both modern and traditional fixtures. The choice is yours, and shopping has never been easier than with the Amish Showroom's online store.