When you buy Amish furniture online, you are getting a piece of history blended in with contemporary furniture. The passion that goes into every collection means that you're getting an investment for your home that has a real story behind it. Handcrafted using both traditional methods and modern innovations, there's nothing quite like having a new piece of Amish furniture in your home.
For many people, it is the design that makes them fall in love with a piece of furniture. Some are more focused on the materials. At the end of the day, it's the whole package that comes together to make something beautiful and long-lasting and the material does have a big part in that.
If you want furniture for your home that is of real investment quality, then the best Amish furniture is the right place to start. If you're curious about the materials that go into making this furniture, then this breakdown will be a great help as you get ready to make your next purchase.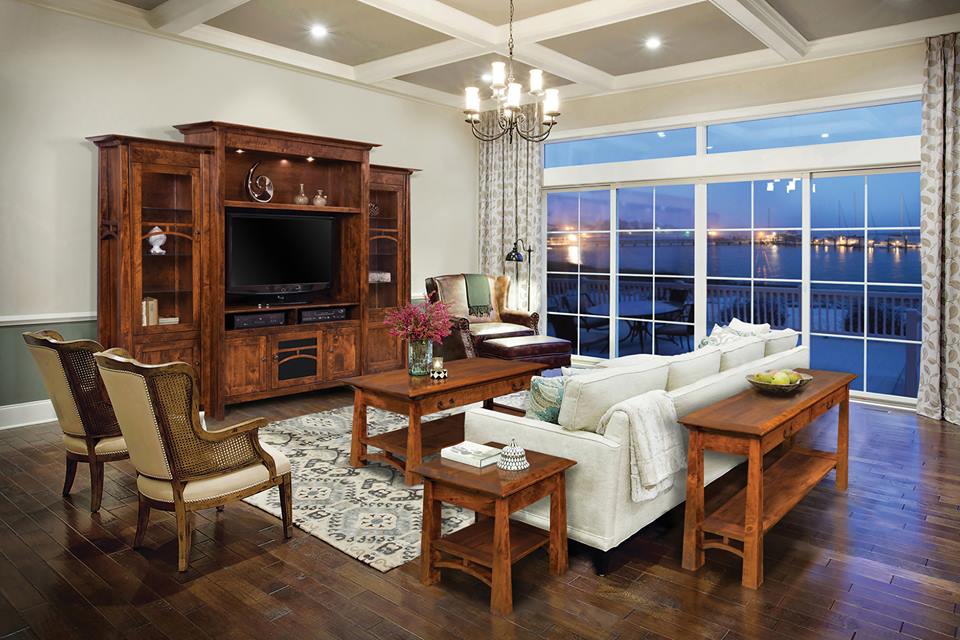 Natural Timbers Are a Critical Element in Modern Amish Furniture Design
Amish designed furniture has always made the most of natural materials. Woods sourced local and from exotic sources are able to provide a beauty and timelessness that works in both traditional homes and modern architecturally designed homes.
Although the best Amish furniture incorporates elements of the old with the new, you'll never find a modern collection that will look out of place in 2018, or even 2118!
When it comes to wood types, most pieces will offer a selection of quality lightweight and hardwoods that are lovingly treated, shaped, stained, and intended to stand the test of time.
Oak is one of the most popular wood types, offering impressive grain and durability.
Cherry has a fine and straight grain, and can range from red to pure blonde when naturally treated.
Maple is another popular choice, which starts life untreated with a pure creamy white color. Maple grain can be particularly impressive. Hard sugar maple is also available when you buy Amish furniture online.
Walnut is another popular choice, and is often oiled to give off a naturally beautiful deep brown color. For durability, this wood can also be sealed. Walnut is particularly good for highly detailed pieces that feature hand carved details.
Elm wood is also used in Amish furniture making. This wood sits somewhere between the lightweight and hardwood species, making it perfect for smaller furniture pieces.
All wood types can be stained and finished to give the perfect aesthetic. Some customers love the dark greys and near-black stains for highly modern furniture. Others prefer lighter stains that bring out the inherent beauty of the wood.
Finishing upholstery also makes a big difference. Beautiful fabrics can feature on dining furniture as well as sofas and chairs. Leather can be used for office furniture or for living room furniture when you are looking for something particularly impressive and luxurious.
When you buy online Amish furniture, you can choose from existing collections or even have certain pieces fully customized. It's handmade, so don't feel like you have to be limited to what you can see in the catalogue.
Where to Buy Amish Furniture When You Want the Best
If it's the best Amish furniture that you're looking for, then the Amish Showroom is the place to go. With a full online shop and custom ordering system, you can make a lasting investment in the most beautiful furniture made right here in America.