How you present your home is up to you at the end of the day since each house is different depending on the day-to-day lives of the occupants. Dreams, desires, hobbies, and other factors will determine how the inner decor of a home will ultimately turn out. For many people, the best Amish furniture is the only way to go to redefine their home as a place where the heart is at the end of the day.
Comfortable & Homey Amish Furniture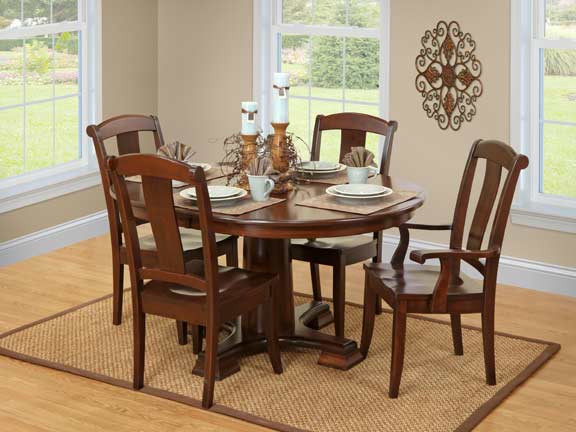 Hardwood furniture has a way of making you feel right at home due to its old world charm and sturdiness. Unlike modern pieces of furniture, the hardwood variety is built to last for a lifetime whereas commercial pieces have a tendency to break down after just a few years.
There is often an assumption when you buy Amish furniture it won't fit in with a modern home for people who use computers and other electronics in their day-to-day lives. This simply isn't true since the furniture can be used for a multitude of purposes for people who keep track of their day-to-day lives on paper to those who do it electronically.
Growing Up with the Best Amish Furniture
Another benefit to Amish furniture is for people who have a growing family, it can grow up with the children. Kids grow up fast and it's a constant race of keeping up with them in terms of interest, their clothing, and the phases they'll go through as they grow older. Furniture can be the same way and for many parents, it's a challenge to find pieces that will withstand a childhood and still be fully functional into adulthood.
Furniture like dressers, a desk, and even a bed can outlast childhood and still be serviceable for when a person grows up and wishes to venture out on their own. Hardwood furniture is amazing this way in it's so long-lasting you'll never have to worry about having to replace it with just a little foresight and care. Pick out a few pieces today and see how they work well in your home.