Amish furniture is a perennial favorite for the savvy decorator. The classic styles and warm wood tones can fit into any decorating scheme and the pieces are created to stand the test of time. In the past acquiring Amish furniture required a lengthy trek consisting of multiple trips into Amish country to order, check on, and pick up the pieces that you desired. There are many sites online that purport to sell authentic Amish furniture, but how do you know that you will be getting authentic Amish made furniture when you order from a website. We all know that the Amish eschew technology, they do not maintain websites, do they?
Where to Buy Amish Furniture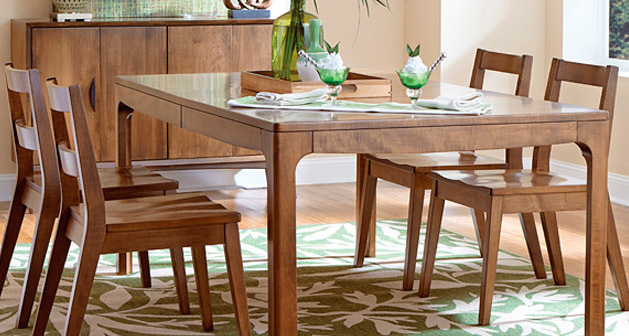 It is very important to protect yourself as a consumer by doing your homework before spending a considerable amount of money on a piece of furniture. Vetting the websites you utilize is vital. Look for sites that do not shy away from providing their physical addresses and contact information. You should be able to find information on their warehouses, craftsman, and inventory. Look for sites that have quantities of information on the styles in which they specialize as well as information on the timeline from ordering to arriving at your door. You should be able to access reviews from other customers and the best websites have endorsements from the Better Business Bureau or other consumer protection entities.
How Do I Identify Authentic Amish Furniture
Authentic Amish furniture is always made from solid wood. You will not find cheap veneers and pressboard in an authentically Amish made piece of furniture. The wood itself will be quarter sawn or plain sawn. Quartersawn and plain sawn wood is more stable and shrinks less, it also lends itself to a more beautiful final look as the rings and lines in the wood add shimmer and flecks. When wood treated this way is finished by hand with sanding and varnish, it is far superior in appearance to anything factory made. Amish furniture is almost always joined using crafted joinery such as dovetails, anything stapled and nail gunned together is likely not authentic Amish furniture.
Protect Yourself but Enjoy Your Shopping Experience
The internet has brought the world closer together than ever before. This enables you to find information on nearly anything you want and shop for anything you want from the comfort of your own home. This means that you can have quality, heirloom ready furniture made by authentic Amish craftsman in every room of your home. Armed with the tips mentioned, you will be able to determine the best sites with the best inventory of authentic furniture to fulfill your every desire. You will have the quality and beauty of a handcrafted, solid wood creation delivered from Amish country to your door.