Amish furniture is embedded in American history. The quality, unique designs, and longevity of this furniture has gained renown in the most discerning households. Tradition is at the heart of Amish craftsmanship, but this doesn't mean that you can't find collections that are suited to contemporary homes.
Modern furniture is typically understated in appearance, following minimalist design philosophies. You can enjoy a contemporary look with heirloom quality furniture that will last for generations. Before you look to uninspiring mass-produced furniture for your home, consider some of the contemporary options available at the Amish Showroom.
Kalispel Live Edge Amish Furniture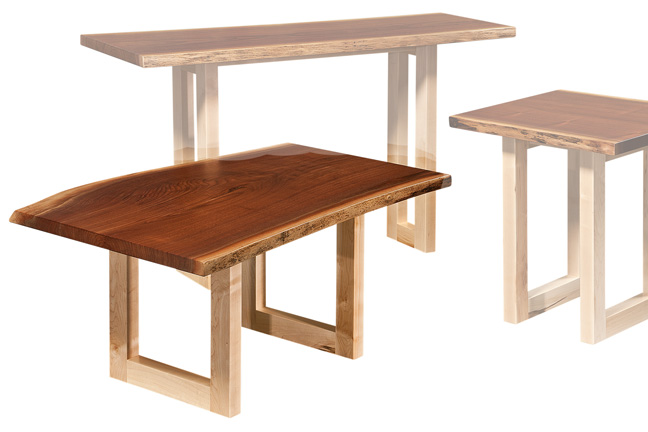 Living room furniture should be both functional and beautiful, the Kalispel Live Edge Coffee Table brings the best of both worlds, with authentic Amish furniture online.
Live edge designs are a modern innovation that allows the natural beauty of timber to come into your home. You can see the raw wood edge on the Kalispel coffee table, making it a real conversation piece as well as a functional item for your living room.
The Natural live edge top is complemented by a modern leg design that will stand out in any large home or apartment. Without embellishments like drawers or an undertray, this piece of furniture will perfectly suit your minimalist aesthetic.
This is an excellent piece of handcrafted furniture when you want something clean and modern but want to be reminded of the beauty of nature.
A Beautiful Double vanity for a Contemporary Home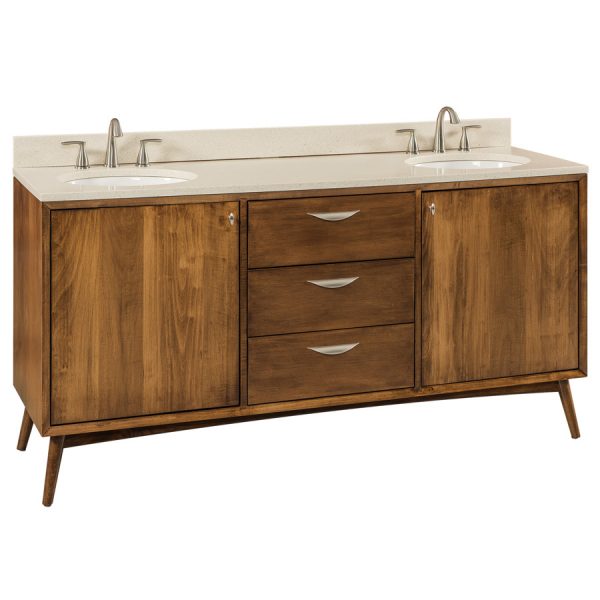 The bathroom is one room in your home where you should not make compromises on quality. Mass-produced modern bathroom vanities may be affordable, but they often fail to live up to years of usage. When you purchase any kind of furniture, you should aim to make a lifelong investment. That's exactly what you can do with the Double Bowl Century Vanity.
This beautiful contemporary vanity is designed to bring functionality and beauty into one of the most important rooms of your home. The cabinet work is exquisite, and you can choose to have handcrafted wooden doors or even frosted or smoked glass. With two cabinets and drawers that tie the design together, you'll have ample storage space for all your personal care needs.
A double vanity setup is perfect for a master bathroom, or even a busy shared family bathroom. The quality of the craftsmanship is apparent throughout the entire piece, including dovetailed drawer boxes, soft close slides, and concealed hinges for cabinets. Unlike most of the mass-produced particle board and laminate furniture on the market, this beautiful bathroom vanity has a fully finished back, so you won't have to worry about the deterioration in the future.
This is a vanity that will last for the lifetime of your home. Design in modern style with all the tradition and quality that can only come from handcrafted Amish furniture online.
The Hampton Bed is a Contemporary Amish Furniture Masterpiece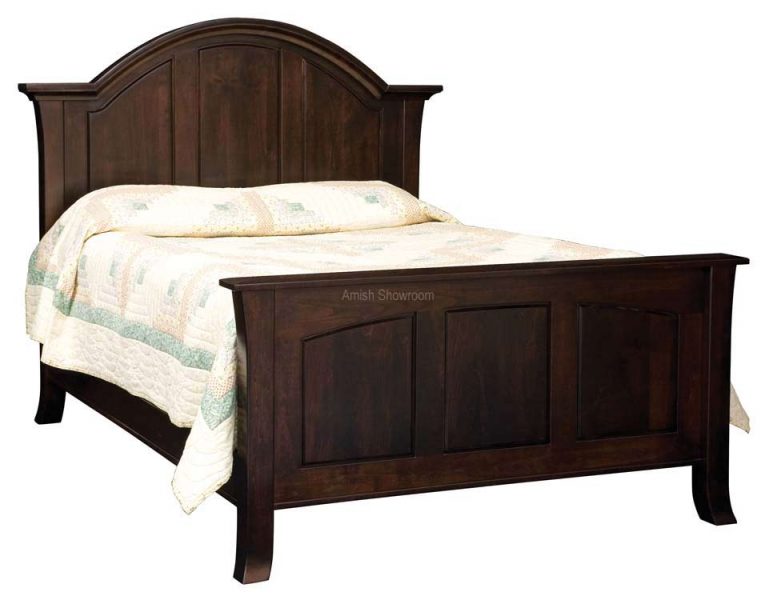 Your bedroom is another important living space where quality furniture should always be used. Your bed is your place of rest. It should be comfortable, inviting, and effortlessly beautiful.
The Hampton Bed is one of our proudest achievements in modern design. The curved headboard evokes memories of the past, while subtle design elements in the legs and paneling are perfect for a contemporary look. You can choose this bed in a wide selection of our American wood species, including oak, brown maple, cherry, quarter sawed white oak, elm, hickory, and walnut.
Choose this bed to elevate your master bedroom to another level. Quality like this is rarely found on the market today.
Take Inspiration from All of Our Contemporary Collections
There's a special feeling that comes with finding the furniture that perfectly pairs with your home. At the Amish Showroom, you'll never have to sacrifice quality for the modern aesthetic that you love.
Buy Amish furniture online and design a contemporary home that has the quality of eras bygone. Natural wood construction, an extensive selection of finishes, and innovative designs all come together in furniture that suits your lifestyle.