Today it's easier than ever to work from home. The gig economy has created millions of jobs for remote workers and freelancers who can share their skills through the power of the internet. Even traditional employers have become more flexible, recognizing the cost advantages that come from home-based employees.
Whether you want to work from home permanently, or simply want a suitable space where you can work occasionally on your own projects, you'll need a dedicated office with all the right furniture.
You can create a beautiful, functional, and comfortable office using Amish Furniture. If you're stuck for ideas and don't know where to start, then this is the guide for you.
Six Steps for Designing a Home Office with Amish Furniture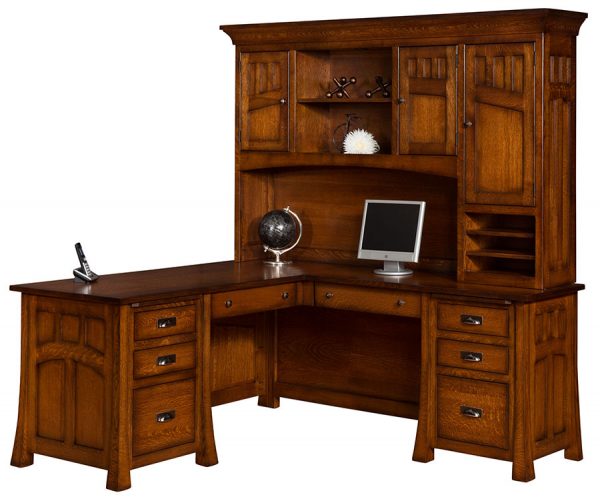 Before you start to explore the best Amish Furniture online, be sure to follow some basic steps and get your checklist in order.
1) List Everything That You'll need to Work from Home
Before you even start shopping for your furniture, you'll need to compile a list of everything that you'd use in your office to get your work done. Itemize everything from a computer to your office printer, and any desks, chairs, and bookshelves, etc.
Break your list down by priority. Keep the essentials at the top and then put in the extras that will enhance your office. This will help you to allocate your budget later.
2) Choose a Dedicated Space or Room in Your Home
Where will you place your office in your home? If you have a nook of a living room or family room it could be the perfect place for your office. If you have a busy home where peace and quiet is hard to find, you could consider converting an unused bedroom.
3) Cover Your Storage Needs with Amish Furniture
Don't underestimate your storage needs when designing a home office. If you don't have a lot of paperwork, you could take care of most of your storage needs with drawers in an office desk, or even a single cabinet. If you have a heavy workflow and manage a lot of printed documents, consider using an Amish Furniture writer's desk or office table with storage baskets to keep yourself organized.
4) Don't Forget About Lighting
In addition to your main light fixtures, you could use lamps to add beautiful designs and personality to your office. Place a table lamp on an occasional table or even atop a writing desk or bookcase.
5) Separate Work from Your Normal Home Routine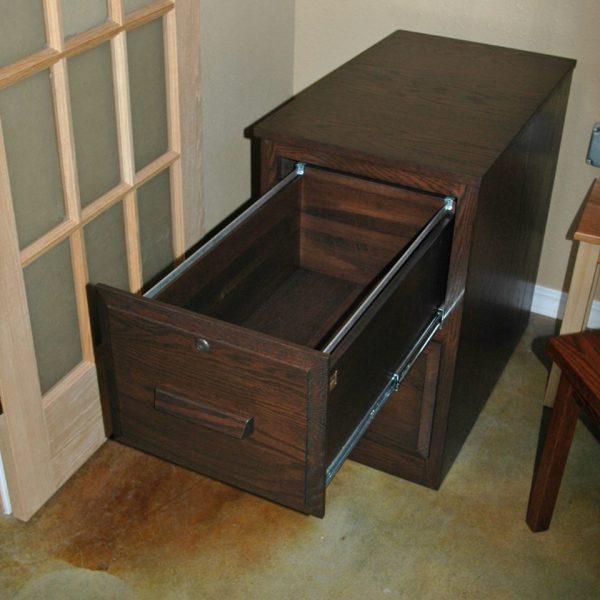 Having the right mindset is just as important as having the right furniture and accessories. Try to keep your work and personal life as separate as possible. Don't mix up your personal and work documents. Investing in a beautiful Amish Furniture filing cabinet could help you to keep all of your documents organized and easily accessible.
6) Set a Schedule and Stick to It
Some people can find it hard to stay focused when working at home for the first time. Setting up your office will be a massive help. Another simple trick is to set yourself a schedule and stick to it. This will help you to stay disciplined and productive. The best thing about working at home is setting your own hours. You could try breaking up your work hours to fit your family schedule.
Explore Handmade Office Furniture at the Amish Showroom
More than anything else, furniture will have the biggest impact on the look and feel of your home office. You perform quality work, so you deserve the highest quality desks, chairs, shelves, and other furniture items.
Handmade Amish Furniture online can provide a lifetime of usage while retaining its form and beauty. When you buy quality furniture, you'll enjoy the investment forever. If you want a home office with no compromises, our Amish collections are the best place to start.
Explore our office furniture online and enjoy unmatched quality, comfort, and breathtaking style. Available to order online with custom options, you can build a home office using Amish Furniture from Minnesota's finest craftsmen and women.