We're currently in the midst of summer, but fall will be here before we know it, and with it comes to a very important responsibility: making sure that you have the right furniture. So, here's the big question: are you ready to redesign your home for fall? If so, then it's time for you to consider buying Amish furniture.
Amish Furniture for Fall – It Only Makes Sense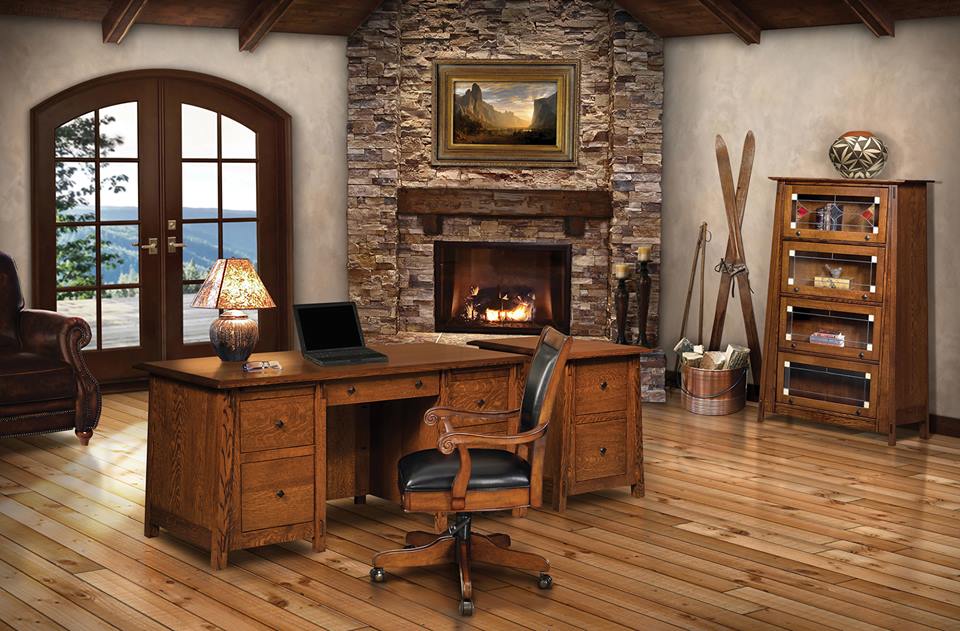 It's going to start with choosing the right color furniture for your living room and that isn't always the easiest thing in the world. So, how do you do it? We would recommend that you start by choosing a base color and working your way out. What piece of furniture would you like to consider the centerpiece for your setup? Some people would choose the couch, and we agree that it's a great starting point. A couch with a heavier stain would pair well with lighter chairs, and you can contrast the theme around the living room. While this might seem like a horrible mismatch of colors, it works very well in practice and can help to draw the eye to a variety of different places around the room.
Update your Bedrooms
The living room is a great place to start, but you spend a lot of time in your bedrooms and you want to make them look good. It all starts with making sure you have the right type of bed installed, for example, you could choose a four-poster bed, or you could go with the more traditional sleigh bed. The minimalist approach, with the standard headboard and bed frame, is also a good option, so consider that if you are running low on funds.
Think About that Patio
If you have an enclosed patio then you should most definitely visit an Amish furniture store. Amish furniture for sale can help to bring that patio to life in the same way it brought your living room to life. Add some new seating, and perhaps even add a new table in case you want to have an outdoor meal – fall is a perfect time!
Consider the Type of Wood
Ultimately, you will need to think about the type of wood that you want to use in your fall home re-design. You are most likely moving away from the big box furniture, so a serious jump in quality is going to be inevitable. That being the case, you could choose hardwood or softwood. Hardwood is often preferred due to its highly durable qualities but is also more expensive. Additionally, you will not see many hardwoods with ornate designs as they are much harder to carve. Softwoods, on the other hand, allow for far more creativity.
Fall is coming – make sure you look for the best Amish furniture online and get your house in order. There has never been a better time to give your home a complete makeover.