If you're looking for new furniture then you may have some reservations about buying traditional handmade items. Classic furniture traditions are sometimes seen as outdated and not suitable for a contemporary home.
If you stick to this mindset then you will actually be missing out on some of the best furniture that you could buy today, particularly when it comes to Amish furniture for sale online.
Amish design collections definitely do honor the best traditions in furniture making, however, they're anything but outdated, and there are some key reasons why you should consider Amish handmade furniture when you need nothing but the best in your home.
Amish Furniture Has Kept Up With Trends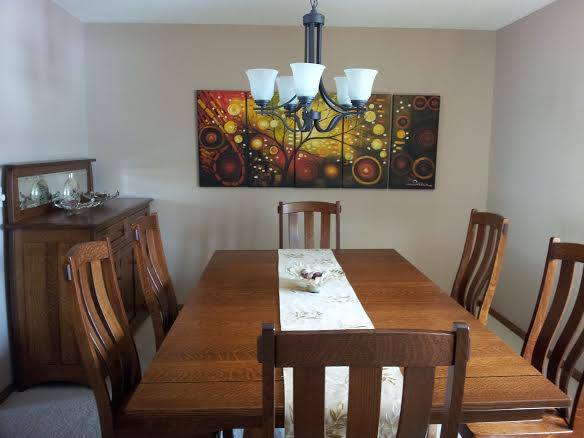 Furniture trends come and go, but the quality is timeless. Amish furniture for sale online takes the best of modern trends without losing what makes Amish design so great in the first place. You could choose furniture pieces for your computer, for your high definition entertainment system, or even for your kitchen that is fitted with all of the latest appliances and modern conveniences.
The furniture collections that you can choose can range from the purely traditional, right up to modern designs with the sharp lines and clean edges that are so popular today. When Amish furniture incorporates modern trends, it does so in a tasteful way that will make your furniture stand out. When you look at your new furniture you won't be concerned about whether or not it's suitable for modern times. Instead, you will wonder how the designers and craftsmen were able to blend the traditional and the modern in such a way that the furniture feels as suitable in the present as it would have in the past.
It's All About the Quality
The quality is a big part of what makes Amish furniture so perfect for a modern home. Quality and craftsmanship is timeless. An exquisite piece of furniture made 100 years ago isn't any less impressive because of its age; just like modern Amish furniture is not any less impressive because it takes design cues from the past.
The quality of the materials, including rare hardwoods, as well as impressive stains and upholstery, mean that the best Amish furniture can work with any kind of home design and décor choices. Your new furniture will elevate your interior design and make your home more comfortable and practical, and you will have confidence knowing that your furniture will stand the test of time.
In many cases, your new Amish collection could become heirloom pieces, and they'll be just as impressive in the next 50 years as they are today.
Where to Buy Amish Furniture for a Modern Home
You can buy Amish furniture online without ever stepping into a showroom. This makes your shopping experience as convenient as possible, and with the high-resolution images, descriptions and configuration tools at Amish Showroom, you won't feel like you're losing anything compared to shopping the traditional way.
Explore our range today, and see how Amish furniture can be beautiful, contemporary, and perfectly suited to your lifestyle.