So you're finally getting ready to outfit your living room with new furniture and you're not quite sure where to start. If you're here reading this then you know that you want to buy Amish furniture, and first, we want to congratulate you on making such a great choice! Amish furniture can last a lifetime and beyond, making it an indispensable part of your home and of course your living room. As you're setting up your living room one of your biggest decision is going to lie with the entertainment center, so how do you go about making such a decision? What should you be doing? What should you be looking for?
Amish Furniture Tips: Choosing the Right Entertainment Center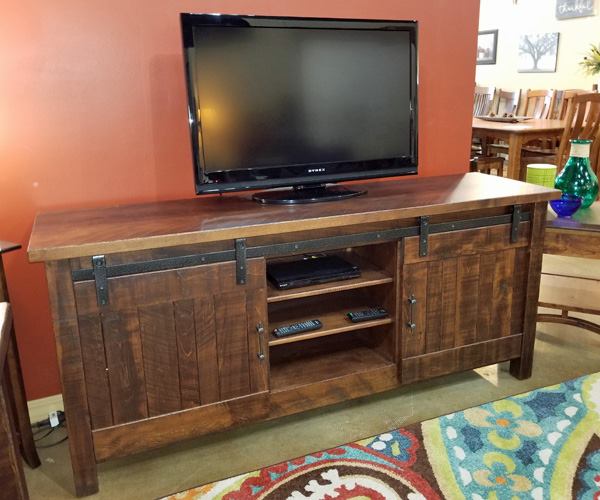 If you look for Amish furniture online, especially for an entertainment center, you are probably going to find that it's a bit tough, for a few reasons. First of all, there are so many different types out there! How are you even supposed to choose one? Don't worry, it's not that hard as long as you are taking some of the most obvious factors into account.
Size
There are quite a few different entertainment centers at the Amish furniture store and choosing the right one is a matter of size if we're being perfectly honest here. You need to choose something that is going to mesh properly with the environment that you're in and that's not always going to be easy. Flat top entertainment centers, for example, are going to be a great choice for you if you are working in a limited space, but here are several others to choose among.
Style
What type of entertainment center do you want, exactly? There are lots of choices, but there are two main styles that you'll want to pay attention to.
Flat Top – This looks more like a cabinet but it is, in fact, an entertainment center. They allow you to place a TV of virtually any size so long as it has a pedestal stand. Beneath these cabinets, you will have plenty of great storage designed for DVD's and other important audio/video items.
Cabinet Style – The cabinet style entertainment center is yet another great piece of Amish furniture for sale that you can use to facilitate your love of audio/video equipment. A cabinet ensures that your TV is enclosed and that you can store more items. These even include display case for items that you want to show off.
Get the Style that Suits you Best
As you shop for Amish furniture, entertainment centers especially, it will be important for you to find something that works for you and something that you can enjoy. It won't be long before you have a house full of Amish furniture!