Is Your Kitchen as Convenient as it Could Be?
A beautiful kitchen is a wonderful place to start and end your day, and it could even become the entertainment hotspot of your home. Of course, if you want to get the most from your investment, then your kitchen should also be functional.
Expert kitchen designers can help you to achieve the perfect marriage of beauty and functionality, and you won't find better concepts than those at the Amish Showroom.
Our tradition of quality handcrafted Amish furniture carries right through to our custom kitchen designs. You can see it in everything from the quality of our soft close drawer mechanisms, to the practical functionality of our pantry storage cabinets.
Benefits of Pantry Storage Cabinets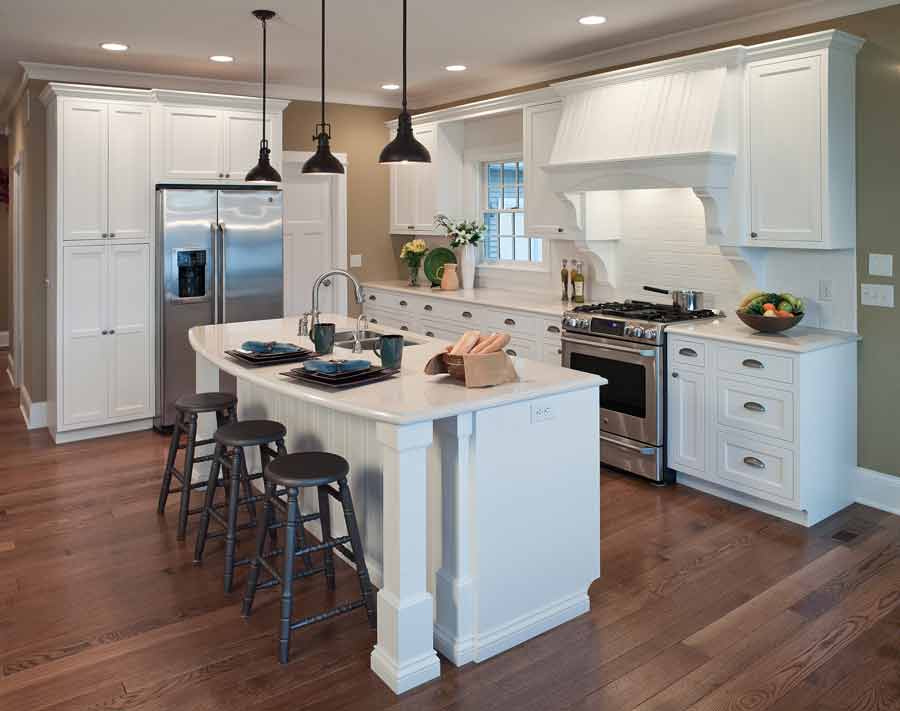 The traditional idea of a pantry is unsuited to modern lifestyles and the demands of the average homeowner. In your own kitchen, convenience should be a priority. Both traditional beauty and modern designs can be paired with pantry storage cabinets that go beyond what you are used to.
Large opening cabinets could reveal hidden drawers with ample pantry storage. You can also benefit from pantry storage that utilizes space that otherwise might be wasted. For example, a small vertical space could be used for a sliding cabinet or spice rack that is perfect for the ingredients that you often go to when preparing your favorite meals.
Modern pantry storage cabinets keep your kitchen cleaner and more organized. You could group ingredients according to their purpose or even by how often they are used. Have everything close on hand in a storage pantry, and then use a larger general-purpose pantry for bulk items and large containers.
Pantry storage cabinets are convenient, and the options are virtually limitless. Hidden drawers, large cabinets with shelves, or sliding racks can all help you to get the functional kitchen you need with a fully streamlined look.
Hidden Storage
Our designs also carry over to cupboards and drawers that won't be used for food storage. Sliding drawers can be used to store pots and pans or your small kitchen appliances. You'll have everything fully integrated with no interruption to your kitchen aesthetic. Below is an example of how we can produce large sliding drawers for additional storage. You could use a similar design for trash storage.
Amish Furniture Cabinetry Can Last the Lifetime of Your Home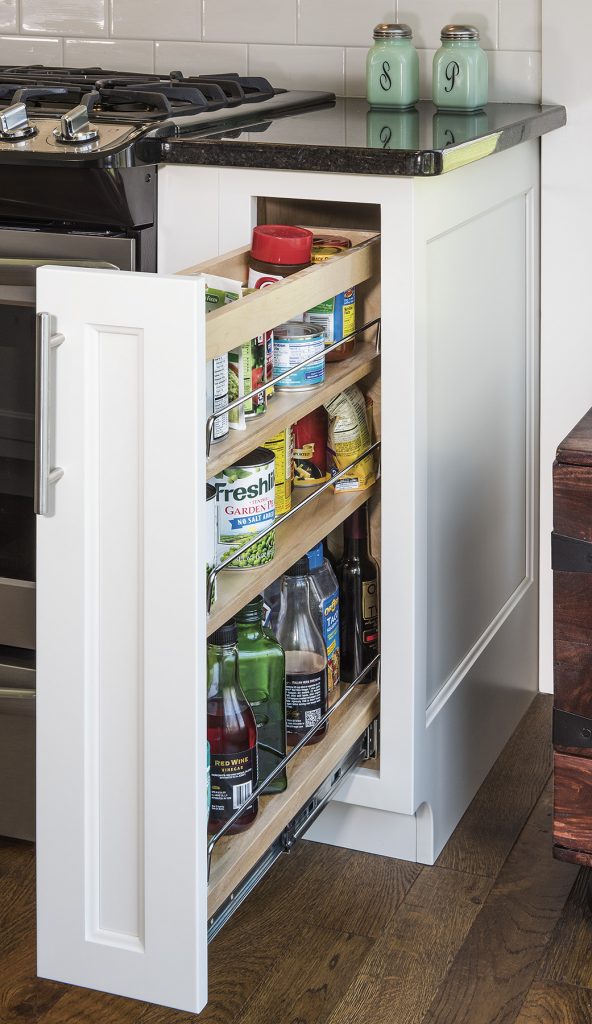 Our Amish furniture is handcrafted to last for generations, and the same care and attention to detail carries over to our pantry storage cabinets and drawers. Finish your cabinets today with the stain or paint of your choice, and you could easily refinish them in the future to update your home.
When you want to make a real investment that stands the test of time, Amish furniture kitchens can deliver.
We perform all design and construction in-house, and can offer the highest quality Quartz countertops to give you the beautiful luxurious kitchen that you've always dreamed of.
Custom Amish Furniture Options for a Look You'll Love
A new kitchen can be uniquely your own with Amish Furniture designs. Master furnituremakers can build your kitchen cabinetry in a range of wood choices with stains or solid paint colors that will define the look of your home.
Want something dark and ultramodern? There are options like Onyx and Expresso stains. Combine gold hardware with dark cabinets and you'll have a modern kitchen that stands out.
If you're looking for a more traditional aesthetic and like the trend of aged wood, then you could choose distressed rustic timber with a solid paint color. Pastel colors will be big in 2019 if dark isn't quite your thing.
Hardware and finish combinations are virtually unlimited. Talk to us about your concept and we'll make it happen.
With pantry storage cabinets, hidden trash storage, and other custom options like integrated wine racks, you can have the modern kitchen of your dreams. Your kitchen is the heart of your home and it deserves the attention to detail and lasting quality that Amish furniture makers can provide.
Contact us today to start planning your 2019 renovation.