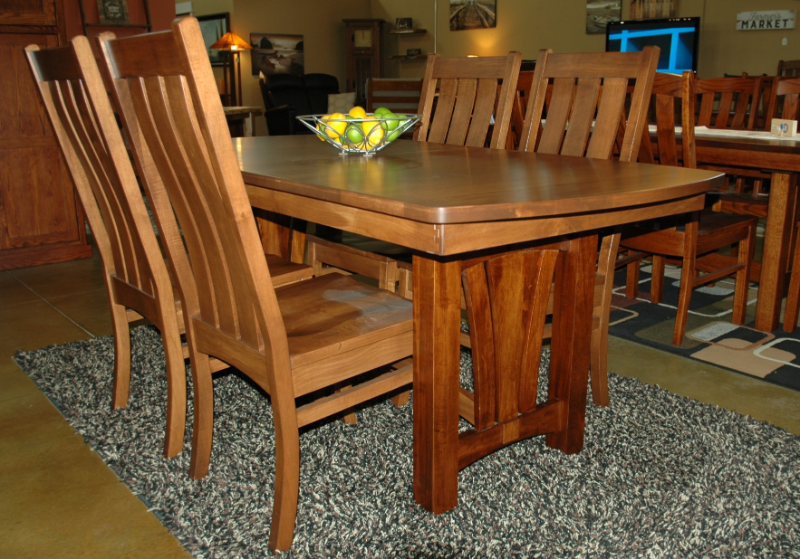 Purchasing Amish furniture can be an amazing addition to your home or office. Amish furniture is renowned for its grace and stability. There is little that can stand up to the craftsmanship of Amish furniture, certainly not the mass-produced, flimsy, products that are the common stock of most stores these days. Amish furniture is always handcrafted by families who have passed their secrets down through the generations, perfecting their craft along the way.
With the advent of stores online who retail Amish furniture for the craftsmen, it is now easier than ever to access Amish furniture. No more trips to the country to order, check on and retrieve your furniture. All of your choices come shipped directly to your door. The only issues left are your choices. Educating yourself on your various choices of woods, styles, and finishes will bring you ever closer to lounging in your gorgeous new furniture.
What Is Finishing in Amish Furniture Anyhow
Wood finishing is the process of refining and protecting the surface of the wood to provide lasting benefits to the finished piece. Often wood is stained during the finishing process, this consists of adding a pigmented compound that changes or deepens the coloring of the natural wood. The staining process happens after an initial sanding that removes imperfections and evens out the surface of the wood.
After the staining, a protective layer is added to the wood which seals in the stain and gives the wood more water resistance than it would have naturally. The finishing layer usually consists of waxes, varnishes, or shellac. These finishes also serve to make the finished piece easier to clean and maintain.
What Finishes Can I Have
When you are choosing your finish for your Amish furniture, there is quite a few specialty finishes available that are not to be discounted. Burnishing is a technique where the stain is added to the outer edges of a piece, giving it an antiqued look. Distressing is a specialty technique that is most often done with painted furniture but can be done with stained pieces as well. The paint is rubbed off on the edges and in specific areas (like table and chair legs), to give it a more rustic and used/worn look.
An item can be lightly or deeply distressed depending on preference. Another interesting finish is two-toned, where different parts of an item are stained with darker varnish whereas others are bleached or left natural. Controlling the sheen level is another way of customizing a finish, sheen can range from glossy to matte. Regardless of the finish you choose, you can be guaranteed that your pieces of Amish furniture will be beautiful and heirloom quality.