Your furniture serves not only a functional purpose but can define the entire atmosphere of your home. Quality pieces of furniture in a classic style are versatile and can last through many incarnations of your style choices. Good quality furniture is an investment and can be handed down to your descendants, becoming family heirlooms. Amish furniture in Oregon is always a good, solid, choice when shopping for furniture. Hand crafted and made from quality materials, any Amish made piece enhances the beauty and durability of your home. Are you seeking Amish furniture but do not know where to start? Perhaps you have a piece of furniture in your home and you are unsure if it is truly Amish made?
Vet Your Amish Furniture Store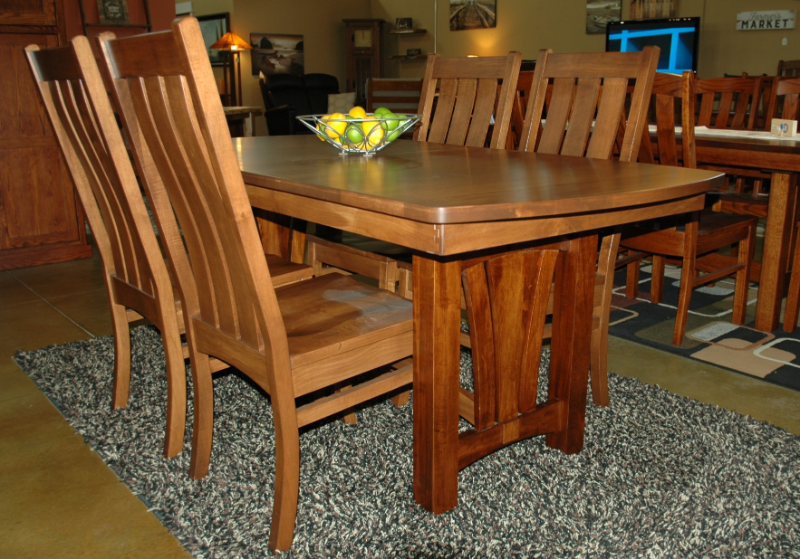 The chief way to be able to discern if you are getting authentic Amish made furniture is to be critical of the place in which you purchase or look to purchase your Amish furniture. Most people are not lucky enough to be able to drive out to Amish country and stop by the local Amish carpenter's shop themselves. For the unlucky majority, relying on resale shops and furniture specialty stores is the main way of procuring Amish made furniture. Ask a lot of questions. A salesperson should know where their pieces are sourced and manufactured.
Ask about the location of the craftsmen, what sect they are, what types of tools they employ. The salesperson should be knowledgeable about the wood uses, the varnishes used, even the crafting styles of each individual piece. If they can not divulge their sources and manufacturers, then it is likely that the shop does not sell authentic Amish furniture and you would be best taking your money elsewhere. Do not be afraid to check places like the Better Business Bureau to get your store.
Inspect Before You Buy
Before you place an order for furniture, inspect the sample pieces thoroughly. The Amish take pride in their work, there should be no evident flaws. Amish furniture prices do not run cheap so you want to make sure that you know what you are buying before you make a purchase. Any reputable store will not have any qualms about you inspecting their goods. Ask to see wood samples, varnish samples, and style samples. If you are buying online, these same qualifications should apply. Additionally, you might be able to rely on reviews from previous customers for your information.
Pay Attention to the Quality
Authentic Amish furniture is made on a small scale so little details that can only be found when something is not mass manufactured should be present. Is the piece heavy or light? Most natural wood is heavy so any piece should appear sturdy and feel heavy for its size. The styles will be traditional in nature, shaker, Windsor, mission, rustic, cottage, etc. The Amish do not make more modern looking pieces. Check the wood, the piece should be solid wood, no veneers, particle boards, or laminates.
The Amish only use natural, classic materials for their furniture, the presence of the aforementioned manufactured materials is a dead giveaway that you are not looking at authentic Amish made furniture. Look for signs of the piece having been made by hand. Dovetailed drawers are a good indication of something being handmade and a trademark of Amish furniture. Hand sanding and finishing are also good indications. Do not be afraid to touch the piece, test the finishing under your fingertips, jiggle it, check to make sure it is solid.
Quality Shows in Your Home
It can be daunting trying to decide on what additions to make to your home, especially if you are venturing into a new area. Amish furniture is always a solid decision, it can last for many generations and the Amish classic styles fit into any design scheme. With the right frame of mind and attention to detail, you can assure that you are getting quality Amish furniture for your home.