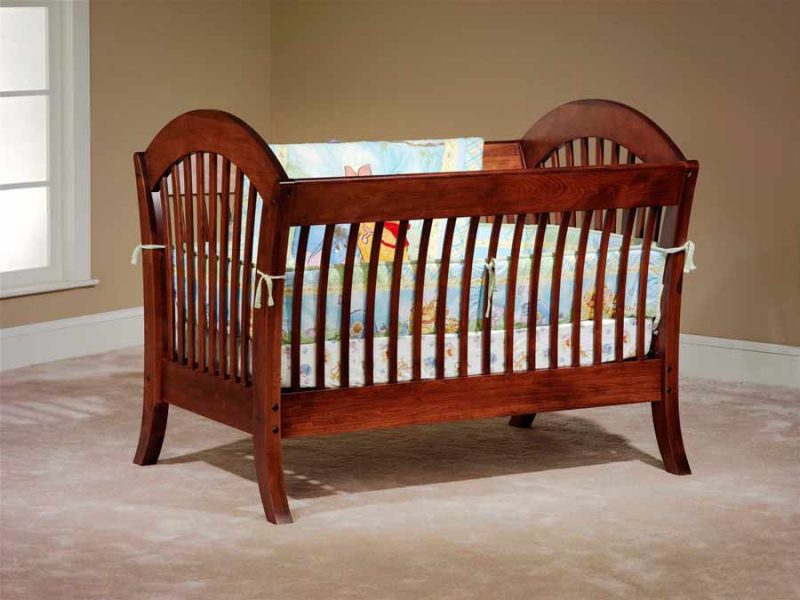 A nursery can become a very special place in your home. You can bond with your newborn in a comfortable and safe environment with everything that you need within close reach. From changing tables to clothes storage, the furniture you choose for your nursery will be critical.
If you're starting a family, it makes sense to invest in quality Amish Furniture. Natural timber furniture is timeless in its appeal, offering a beauty that mass-produced furniture just can't come close to. Wooden furniture is also durable and will last for decades. It could be used in your home today and even passed down through the generations.
Don't just buy baby furniture… make a real investment. If you're designing a nursery to welcome your child home, you can get started with furniture selections from the Amish Showroom.
A Changing Tower That Provides Function and Storage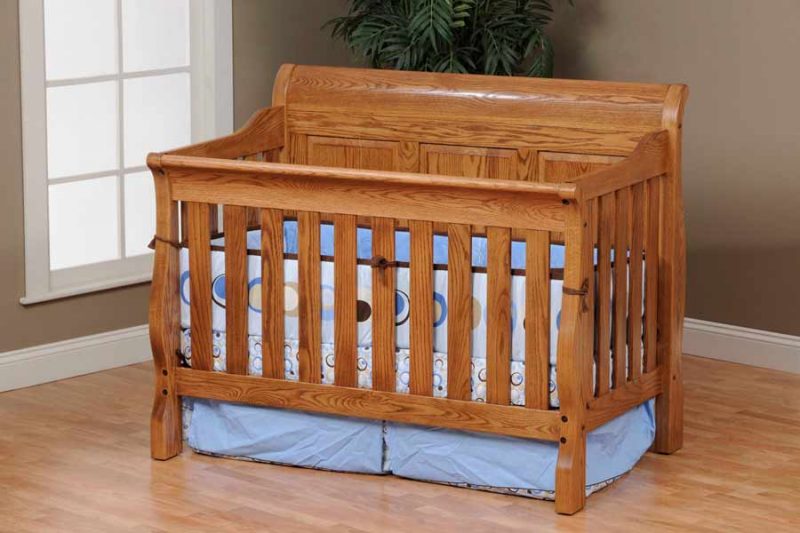 There are a few things to consider when choosing a changing table for your baby. Storage is one of the most important. Diapers, powders, creams, wipes, and clothing should all be easily accessible. The average parent will change over 2,000 diapers in their baby's first year, so you'll need to be prepared with storage from week to week.
A changing table should also have barriers designed for your baby's safety. These should cover at least three sides of the changing area, without obstructing your hands and arms.
Table height is also important. Between 36 and 43 inches is the standard for most parents. This allows for easy changing without any strain.
For a solution that meets all the basic requirements and more, consider the Berkley 7 Drawer Dresser with a Changing Box Topper. This is a beautiful piece of furniture that can suit your needs now, and the changing box can simply be removed in the future as your child grows. This is an heirloom quality Amish Furniture item that will last your lifetime and beyond.
An Amish Furniture Crib That Grows with Your Child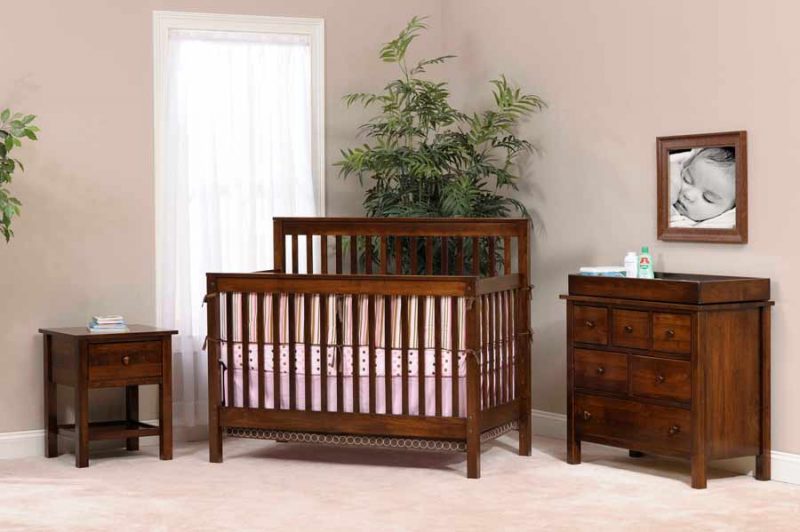 A crib needs to be safe and stylish, but you may be apprehensive about spending a lot for something that might only be used for a relatively short time. With our Amish Furniture cribs, we've solved the problem for parents around America.
A crib today, a daybed when you need it, and a full-sized single bed in the future, you can make an investment that will last throughout your newborn's childhood years.
Made to last a lifetime, the Berkley crib is the most versatile investment that you can make today. With an optional conversion kit, this crib will grow along with your child.
A Chest of Drawers for Generations of Your Family
A changing table and dresser can take care of many of your storage needs, but eventually, you'll need additional drawers for clothing and other items as your child grows into a toddler, tween, and eventually a teenager.
The Berkley 6 Drawer Chest can feature in your nursery today and continue to provide storage for years and decades to come. It's a perfect match for the Berkley dresser and would look beautiful in any modern or traditional home. Options like undermount soft-close drawer slides will give you a premium feel while also protecting the furniture from damage.
Design Your Nursery with Amish Furniture
Give your child the best start in life with furniture that is made to last. Quality Amish Furniture will help you to create a beautiful nursery that is also practical. You can make an investment now and enjoy the returns for years into the future.
Explore a complete range of newborn and youth furniture at the Amish Showroom. You'll find a diverse selection of styles to suit any home, with custom wood choices to match your desired aesthetic. Don't settle for anything less than the best furniture when you design your nursery.