Buying a crib can be a confusing process. How much should you spend, how can you make sure you're making a real investment, and will the furniture be suitable as your child grows?
If you're tired of uninspiring and poor quality furniture, then it's time to consider versatile, durable, and handmade Amish cribs.
Can an Amish Furniture Crib Convert?
You should never have to invest in a crib that is only going to be used for a year or two before going to waste. How many cribs can you find on the market that can grow along with your child? Most furniture today is made to be temporary and disposable, and you end up spending money for a short-term solution.
If you choose to buy Amish Furniture, you won't need to worry about spending a lot on a crib that won't last. Convertible handmade cribs are designed so that they can be used for infants, toddlers, and then converted to full beds when needed. This means that your initial investment will pay off for years to come, and with the right care, your crib could even last the lifetime of your home.
Take the Carlisle Crib as a great example. It is designed to grow along with your child when you add the optional conversion kit. You'll turn this high-quality piece of handcrafted Amish furniture into a daybed or even a full-sized bed, depending on your needs.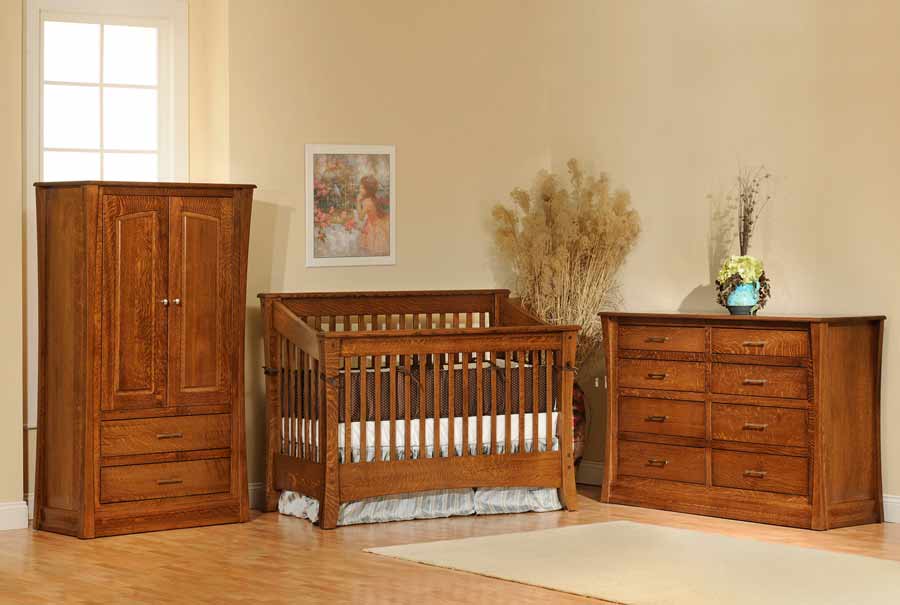 Is it Sturdy?
Many of the cribs available today are made from low cost and lightweight materials. They are often marketed as 'convenient' but what the manufacturers really mean is that they're designed for the lowest cost and highest possible margins.
At Amish Showroom we don't believe in wasting precious resources for things that will eventually break down and be disposed of. The best Amish Furniture cribs are made from high-quality solid timber and are heirloom quality. Expert construction and long-lasting finishes mean that our cribs will look and perform just as well in ten years as they do today. They're perfect for growing kids and families!
Will it Last a Lifetime and Beyond?
It's not unusual to see Amish furniture last for generations. In fact, the popularity of Amish furniture today is partially thanks to the lasting demand for antique pieces. Just like the earliest furniture made in the United States, our collections are crafted using traditional methods. We also incorporate modern innovations so that lifetime can be extended well beyond other furniture on the market.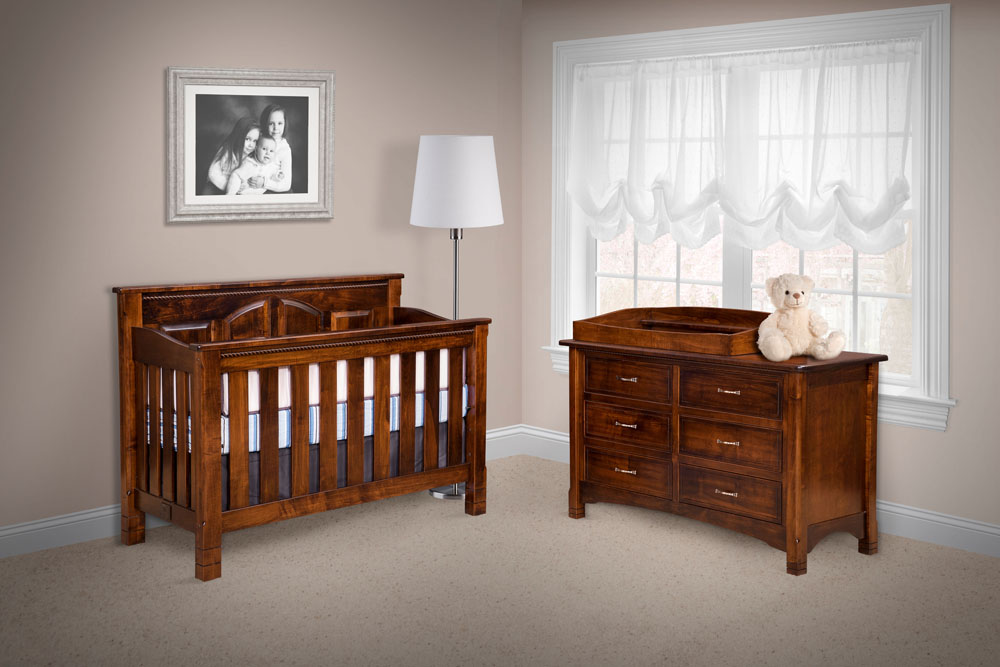 Models like the West Lake Crib could serve your child, grandchildren, and even great-grandchildren many years down the line.
Does it Have Lasting Style?
If you invest in furniture that can last for generations then you'll need to make sure that it won't go out of style. Amish furniture is both contemporary and stylish, incorporating the very best transitional and traditional designs that you will find on the market today. Tasteful styling that respects the past will never truly fall out of fashion.
Take a look at the elegantly curved edges and rich natural wood grain on the Berkley Crib. This is one piece of furniture that will be just as impressive when your grandchildren use it as it is today.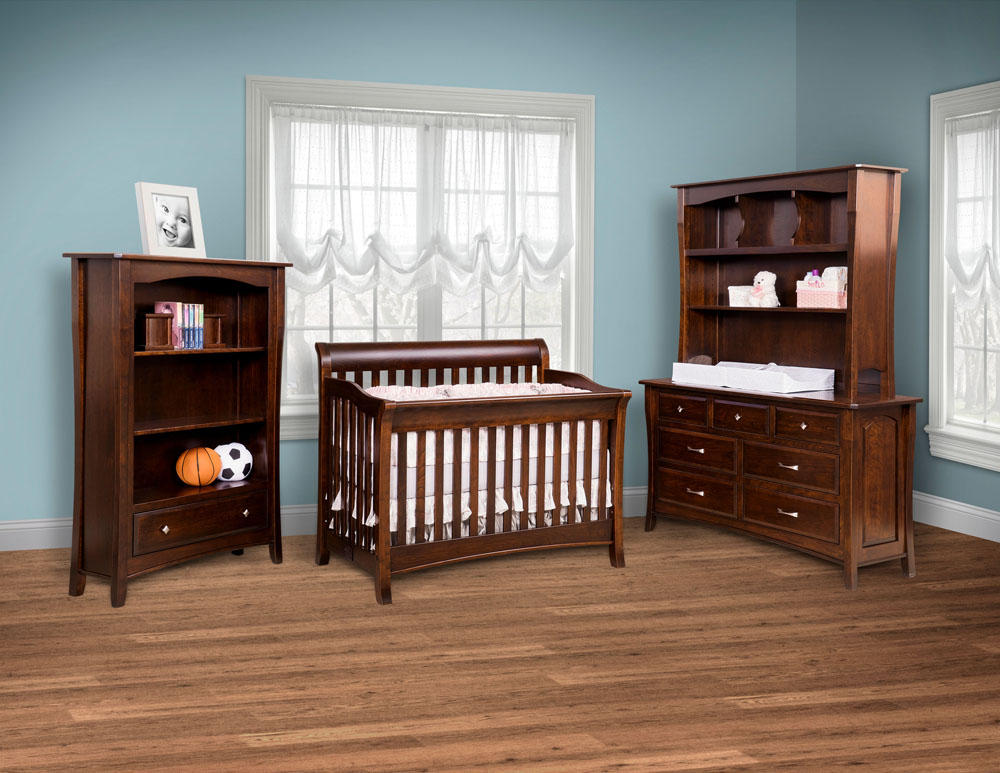 Can it Work in a Collection?
One last thing to consider is whether your furniture will work well in a collection. Amish furniture is handcrafted to look great not just on its own, but also when combined with other pieces in the same collection. You could add bookcases and changing stations to satisfy all the needs of the newest addition to your family.
If you're looking for a crib that answers YES to all these questions, then you'll love our handcrafted Amish furniture online. Convertible cribs made from solid timber can literally last for a lifetime and beyond. We make heirloom quality furniture pieces that you will be proud of for decades to come, and with quality craftsmanship and styling, Amish furniture never goes out of trend.
Explore our range of Amish furniture online today. Customization options (call to discuss your needs), your choice of timber and finish, and beautiful collections are ready for you to discover.