The foyer in your home serves a very important purpose; it is the first thing that people tend to see when they walk into your home and you know that you want it to seem welcoming. While purchasing Amish furniture is a great start, there are still a few other things that you could be doing to ensure that you have a great looking foyer and one that will welcome your guests right in.
Pair Light with your Amish Furniture
The first thing that you will want to do is make sure that you layer in some light. The foyer is a pretty small location but that doesn't mean there isn't a lot that you can do with it. A lantern, a table lamp, and even a sconce can help you out quite a bit when it comes to adding that much-needed glow. What you're going for here are various lighting layers to ensure that your home has precisely what it needs and that it can present itself well for a guess.
Tell a Story
Do more than just find Amish furniture for sale for you foyer – try to tell a story! The best way for you to pull it off will be to purchase art pieces, or possibly even a geometric rug. You want visitors to know that they are entering a stylish home and the best way to do that, is from the beginning.
Make your Foyer a Prelude to the rest of your Home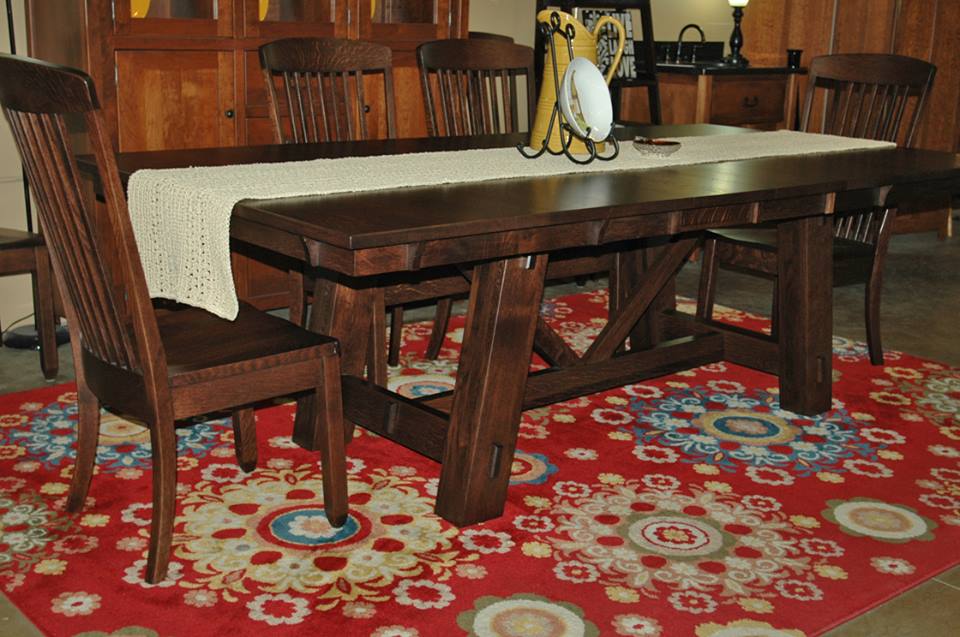 One of the best things that you can do, makes your foyer a complete prelude to the rest of your home. If you use wood throughout your home, use wood throughout your foyer. You can do a lot of foreshadowing here, and it can all get pretty interesting if you let it.
Get a Rug
To really compliment the items that you grab from the Amish furniture store, you should search for some beautiful area rugs. You can use these con contrast the different colors and really tie the entire foyer together. A rug isn't just something to wipe your feet on when you walk into the house; it could be the defining feature of your entire entryway.
Consider Using Wallpaper
Pairing wallpaper with the best Amish furniture might seem a little bit tacky, to say the least, but it is something that you should definitely try in the entryway. There are plenty of higher quality wallpapers out there that can really accent your Amish furniture pieces, so make sure that you give them a try!
These are just a few tips that can help you to get started, and that will really help to bring out the best in your foyer. While Amish furniture prices can be high, they'll bring a quality to your foyer like you've never seen before.