Class, tradition, and heirloom quality. These are just some of the words associated with the best Amish bedrooms in Lakeville. When you are decorating your home, quality furniture should be at the top of your list. Your furniture will do more than just set the mood of every room. Making the right selections will mean that you can enjoy comfort, durability, functionality, and the very best aesthetic.
Amish furniture has experienced a surge of popularity in the last decade. Long admired by discerning homeowners and antique collectors, the quality, and beauty of Amish furniture is no longer a secret. If you want to design beautiful Amish bedrooms in Lakeville, Minnesota that will never go out of style, then we have the best collections at Amish Showroom.
What's the Secret to Amish Furniture?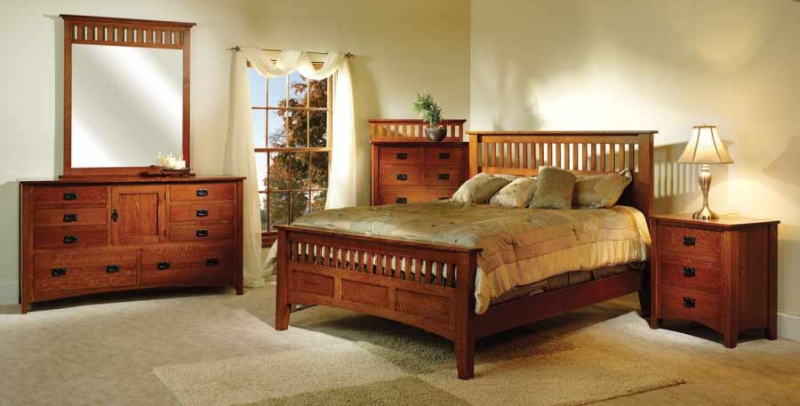 The True secret to quality Amish furniture online is that there's no real secret at all. Amish bedrooms are crafted with tradition, using the best materials and construction methods. It's the attention to detail that goes into every piece that allows Amish made furniture to stand out.
Take the materials for example. With modern mass-produced furniture, materials are usually selected to keep profit margins high. Manufacturers also use the lightest materials so that they can reduce their production line and distribution costs. At The Amish Showroom, we don't believe in cutting corners and we don't see value in using sub-par materials that won't stand the test of time.
Our Amish bedrooms in Lakeville are made with natural timber using a combination of both traditional and modern furniture making techniques. While we always retain traditional methods when it makes sense, we are also well aware that some modern techniques can allow for better and longer lasting furniture. Our goal is always to build furniture that is of heirloom quality.
We create Amish bedrooms in both traditional and modern styles. Buying Amish furniture online doesn't mean that you will be stuck in the past. Many of our collections are perfectly suited to contemporary homes, even those with the most modern architectural design. Of course, if you are creating a period home, then we have authentic pieces in Amish, traditional, and mission styles. Whatever it is you're looking for, and whatever aesthetic you have in mind, Amish bedrooms won't disappoint you.
Sustainable and Responsible Materials Used for Amish Bedrooms in Lakeville
Our natural timber Amish furniture can be crafted in a variety of wood species, with stains and coatings of your choice. For hard-wearing tabletops and dressers, we use EcoPoxy finishing products that are made from high-biomass content that is safer and less destructive for the environment.
Amish bedrooms in Lakeville have deep-rooted traditions in the past, but they're perfectly compatible with modern styles and those that are starting to emerge today. Browse our collections and see for yourself just how beautiful you could make your bedroom when you choose Amish Furniture.