Want to give your child the best start in life? High-quality furniture is an excellent place to start. Furniture is more than just something that is used to fill out a room. When you are raising a baby or toddler, you will need furniture that is durable and reliable. Amish Furniture is a wonderful choice, thanks to its quality and strength.
The furniture you choose today could last for generations if you take time to consider your options. Before designing a new bedroom, browse the collections at the Amish Showroom.
Why Amish Furniture for Baby's Bedroom?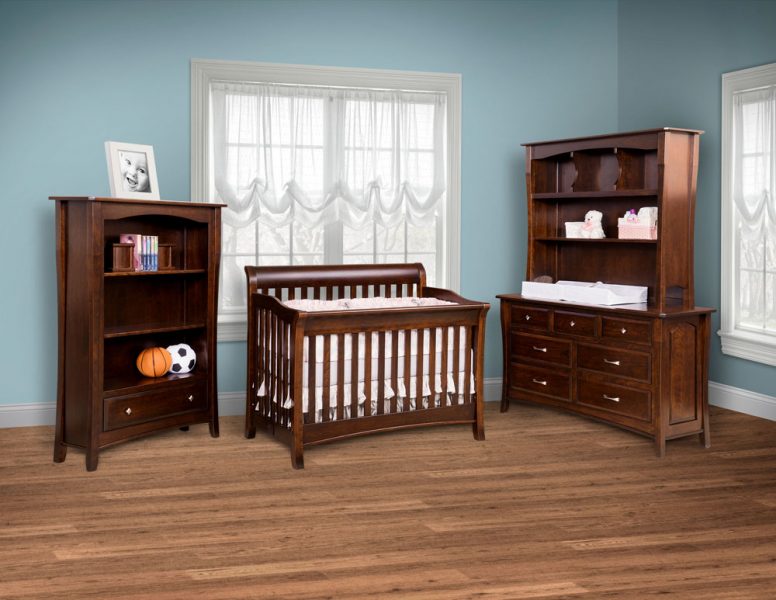 Standard mass-produced furniture doesn't have a unique appeal or even the quality of Amish Furniture. If you choose low-cost alternatives today, you could end up spending more as you replace the furniture within a matter of months. Amish Furniture is a long-term investment. You could pass the furniture down through the generations. If you plan on growing your family, then it's an investment that you won't regret.
Amish Furniture is handcrafted by master furniture makers in Minnesota. We incorporate traditional construction methods and some of the latest innovations. Our furniture is inspired by the past but is never stuck there. Styles can range from traditional to contemporary. Whatever kind of look and feel you want in your home, you can find the best Amish Furniture to match.
Quality, durability, and unique style – this all comes together at the Amish Showroom. Your child deserves the best, so don't overlook the best furniture that you can buy online today.
Key Amish Furniture Pieces You Need in Baby's First Bedroom
What makes the best bedroom? Beauty is one thing, but is the room also practical? You will need to be sure that your furniture selections suit your needs. Comfort and convenience should always be at the forefront of your mind. Will you have clothes on hand, diapers, and other baby care products?
If you don't pay careful attention when choosing your furniture, then you could make life complicated. The following are some of the essentials that you can choose for baby's first bedroom.
A Quality Convertible Crib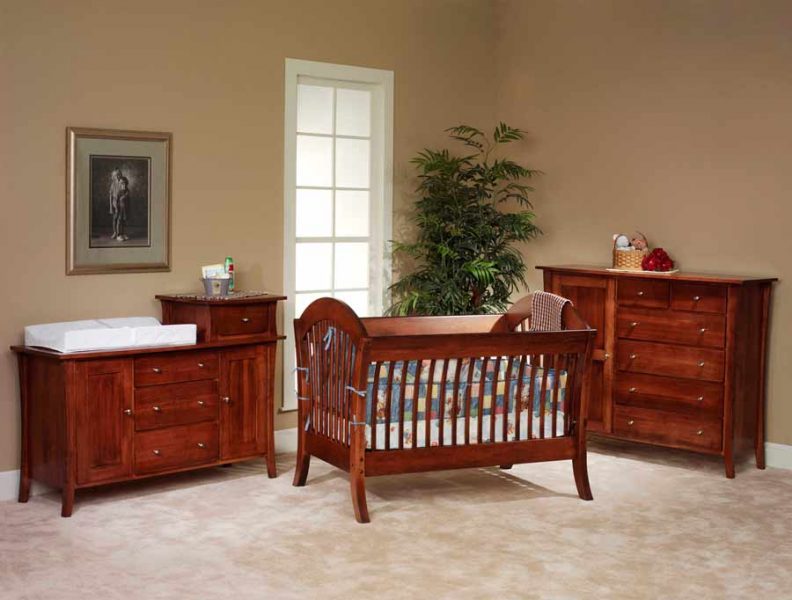 Want a crib that grows along with your baby? A convertible crib from the Amish Showroom can save you money. Choose one of our cribs with an optional conversion kit and you could go from standard configuration to a day bed, and then a full-sized single slat bed.
The investment you make today could be used for years before your child needs to upgrade.
The Berkley Crib is a stunning example of our quality craftsmanship. In this example, you can also see how our use of fine American timber can create a unique aesthetic with rich wood grain patterning.
Dresser and Changing Station
A crib is not the only piece of furniture that you can future-proof. Every growing child needs a dresser for storage, and every busy parent needs a changing station. The Berkley 4 Drawer Dresser can offer the best of both worlds. The dresser is perfect for clothes storage as your child is growing. With an optional changing station, this dresser will be at the perfect height for comfortable and safe use.
As your child grows, simply remove the changing station and you'll have a fully functional and beautiful dresser.
A Bookshelf for Storage at Any Age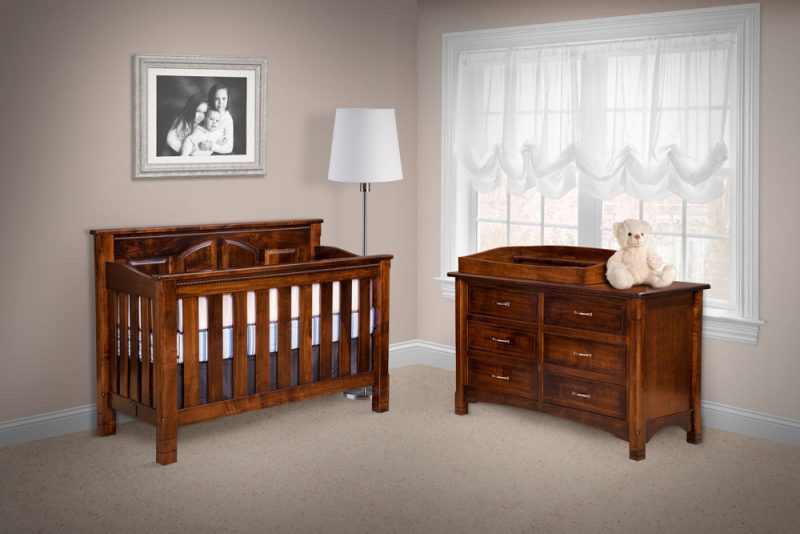 Shelves are ideal for storing clothes, baby powders, lotions, wipes, and other accessories as your baby grows. As needs change, a bookshelf can be used for books, displaying toys, and anything else that your child needs to store.
When you buy Amish Furniture online you can expect bookshelves that will last a lifetime and beyond.
Your Child Will Never Outgrow Amish Furniture
Our youth Amish Furniture can grow with your child. From convertible cribs to dressers and bookcases, you can invest in Amish Furniture online and have custom pieces delivered to your door.
Explore all our youth furniture today and create a bedroom your child will love.