Looking for the perfect piece of furniture to add to your living room or any other nook in your home? Furniture should be both beautiful and functional. An Amish Furniture occasional table could give you extra storage space while beautifying your home. Occasional tables are convenient, and with the styles at the Amish Showroom, you can complement the furniture you already have.
From occasional tables in Mission and Shaker styles to contemporary and traditional designs, there's something for everyone at the Amish Showroom.
Complete the look in your living room. Start your search for heirloom quality Amish Furniture with some handcrafted occasional tables you can order today.
Kalispel Amish Furniture Sofa Table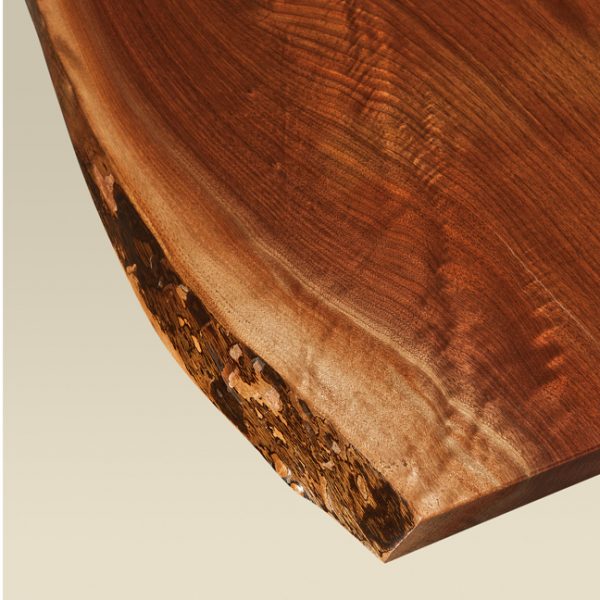 Natural wood is a beautiful material that will last for generations. With our gorgeous living edge tables, you can see real American timber in its natural state. Living edge furniture gives you a real connection to each unique piece.
Every piece of living edge furniture is 100% unique and cannot be replicated, even within the same collection. Get a true heirloom piece for your home with the Kalispel Sofa Table.
Avion End Table
Need an occasional table for a smaller living room, or even for an empty nook of your home? Add a decorative element to a hallway or fill a bare corner with the Avion End Table.
This is the perfect table when you want something of lasting Amish Furniture heirloom quality, but you want the most compact possible size. Our Avion tables are made to the same high standards as all our larger furniture, and we use 100% natural timber sourced from our own forests.
Artesa End Table with Drawer
A living room end table can serve as the perfect occasional table in your home. Display magazines, a potted plant, remote controls, or even some of your favorite decorative pieces. This Artesa End Table gives you plenty of surface storage, a single shelf, and a drawer for anything that you want to keep hidden away.
The styling of this table is exquisite, and it's made even better when you choose a highly figured wood like Rustic Cherry.
Your home deserves distinguished furniture that shows your sense of class and sophistication. This is one table that will impress you time and again. If you love the design but don't need a drawer for storage, then consider our standard Artesa End Table.
Amish Furniture Artistry at its Finest with the Kewask Coffee Table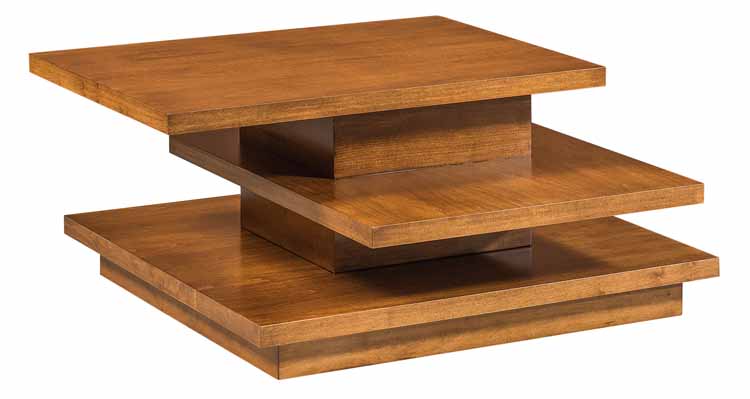 While not strictly an occasional table, the Kewask Coffee Table deserves a special mention. This table is a perfect example of how unique Amish Furniture can become true artwork. The clean lines and offset shelves create a unique aesthetic that will stand out as a centerpiece in your living room. You could even use this table in your study, entrance hall, or anywhere else where you want to add something unique to your home.
Why spend your money on mass-produced furniture made from inferior materials? Make a real investment with Amish Furniture and you will gain functional furniture that you can use forever. Pass the pieces down as family heirlooms and your children and even grandchildren will be able to enjoy them.
Hyde End Tables
Simple, clean, and ultra-contemporary. Hyde End Tables are made to complement a modern décor. Whether you are going for a purely contemporary look or something that blends a little of everything, you'll find that a Hyde End table fits perfectly. Add a single table or a complete collection throughout your living room.
These tables work especially well with mix and match styles and bohemian trends.
Explore the Best Amish Furniture Occasional Tables for Your Home
You can buy Amish Furniture online, made by Minnesota's best craftsmen and women. At the Amish Showroom, it is our passion to make heirloom quality furniture that will last throughout your lifetime and beyond. Invest in beautiful furniture that can add warmth, style, and comfort to your home.
Explore our occasional tables and complete furniture collections online today.