There is almost nothing more nerve-racking than trying to get your home ready for a sale and we have to say, there are plenty of good reasons for that. One reason, of course, is that you want to present your home in a certain light, and if you aren't doing so, then is it really going to sell? One thing that you need to look at is your furniture: is it good furniture? Is it going to sell your home? Is it the kind of furniture that you would want to see if you were walking through a home, trying to decide whether or not you really want to buy it? Amish furniture tends to be one of the best choices for many reasons, and we're going to go into just a few of them today.
Amish Furniture – The Optimal Choice for a Showing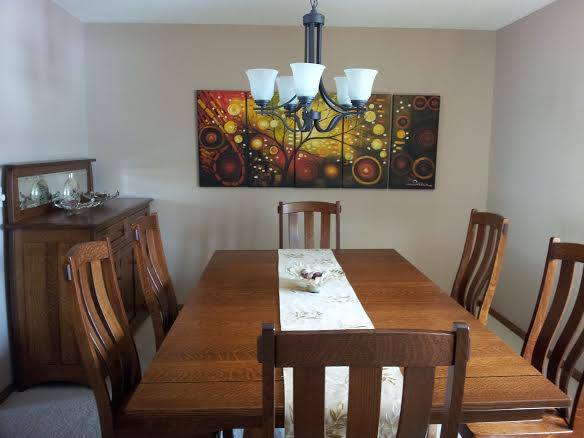 When you want to make your home look nice for a showing there really is no better way for you to do it when with Amish furniture, and there's just no way to argue that. You can choose from two major styles, Mission and Shaker, with these two branching off into nearly endless subcategories. You can choose from a wide range of designs, wood grains, finishes, and much more when you are in the process of moving and soon enough you will have a home that you can be proud of no matter who is walking through.
Add to the Value of your Home
Amish furniture for sale looks great but did you know that it can add to the value of your home? It might seem silly to invest a lot of money in furniture that you are simply going to leave behind when you move, but anyone knows that the best Amish furniture can add a certain level of functionality to a home. First, of fall, Amish furniture lasts for a very long time, which means anyone moving into your home won't have to spend a ton of money outfitting each and every room. In addition to that, they know the furniture they're investing in will be highly durable. You might not get much use out of it, but they will, and that can really help to push a sale.
Get the Best Amish Furniture Today
A quick look at our inventory will reveal an outstanding selection of Amish furniture and it won't be too long before you have everything you need to make a positive impression on your potential buyers. Find the best Amish furniture for sale today and make sure your home sells tomorrow.