March is National Reading Month, and it's the perfect time to bring all the family together to enjoy a favorite pastime. Reading is the core of education and development. It doesn't matter what age you are, a great book can teach you something new, or take you to a new world.
If your family loves books, then you'll need a place to store them. Beautiful handmade Amish Furniture bookcases will be perfect for your needs. We put great care into our designs and craftsmanship. Our bookcases aren't just for today – they'll last for generations!
Just like a great novel, our bookcases can be used and enjoyed by everyone in the family. Explore our beautiful Amish Furniture bookcases that you can order online today.
Why Amish Furniture Bookcases are Special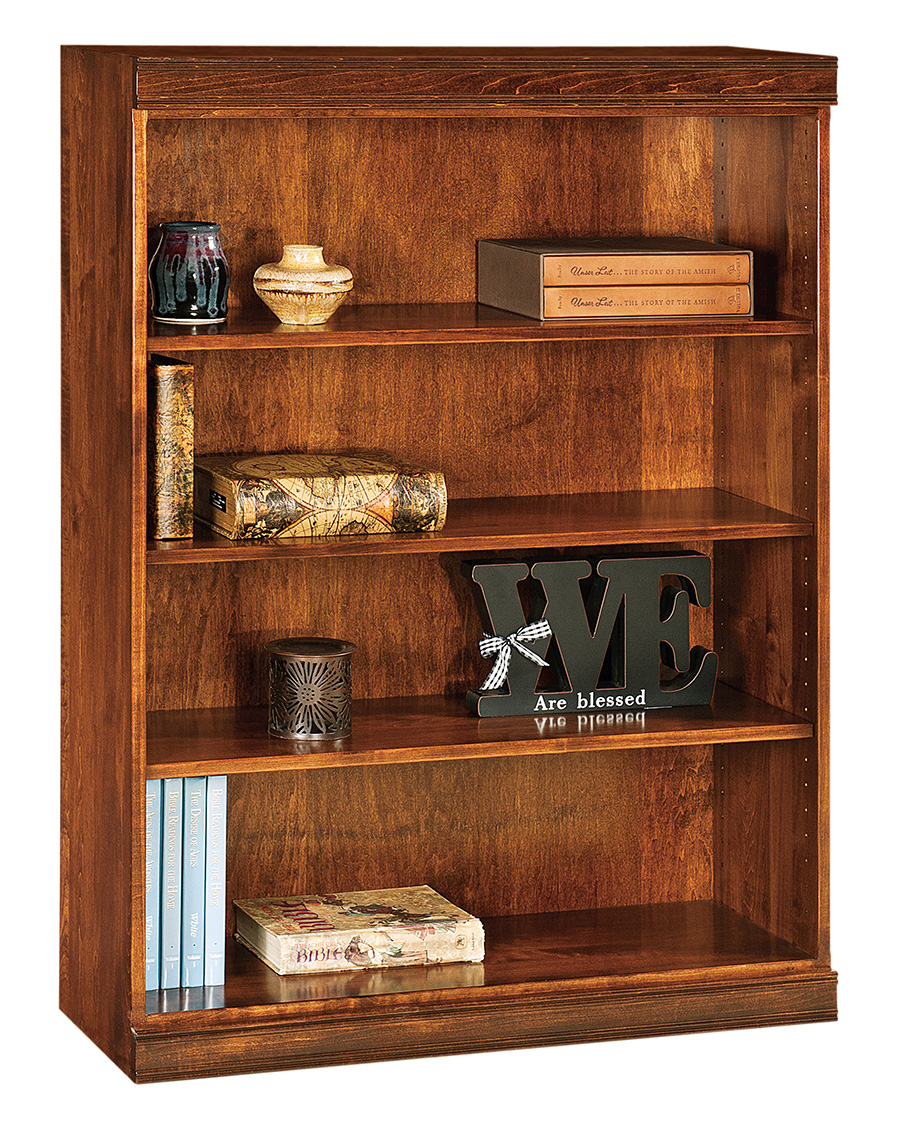 Amish Furniture tradition goes back hundreds of years. Even before the Amish came to America, their carpentry techniques were well established in Europe. There's no substitute for quality, and we don't cut any corners when it comes to our bookcases.
When you buy Amish Furniture bookcases, you can look forward to:
Unique designs that aren't made by any other furniture company.
American hardwood construction with beautifully stained finishes.
Exquisite detailing that only master craftsmen and women can achieve.
Long lasting quality. Our bookcases will last throughout your lifetime and beyond.
Excellent value. You'll never have to replace you Amish Furniture, so it's a real investment.
Custom options including hardware selections for the perfect look and feel.
Sizing options so you can get the perfect bookcase for any room in your home.
You won't find cheap hardware or composite woods on Amish Furniture.
It's time to look at two standout choices from the Amish Showroom.
Boulder Creek Bookshelf
Our Boulder Creek collection is all about style, tradition, and functional design. This bookcase is perfect for a home office or any other room in the house where you need book storage.
Store your favorite books and have them on hand to celebrate National Reading Month. You can choose this design in one of four convenient sizes, fitting your needs perfectly.
Our largest 4-shelf configuration measures 42″ wide, 14.5″ deep, and 72″ high. If you need something smaller to decorate a living room or even a kid's bedroom, consider our 3-shelf model. It's a full 12″ shorter but retains depth and width dimensions.
We even offer a single shelf option which is perfect for occasional book storage or even hall decoration. At just 36″ high, it's the perfect size for a few of your favorite books or ornamental displays.
Choose a Boulder Creek Amish Furniture bookshelf in Oak, Quarter Sawn White Oak, Cherry, Maple, or Brown Maple.
Modesto Barister Bookcase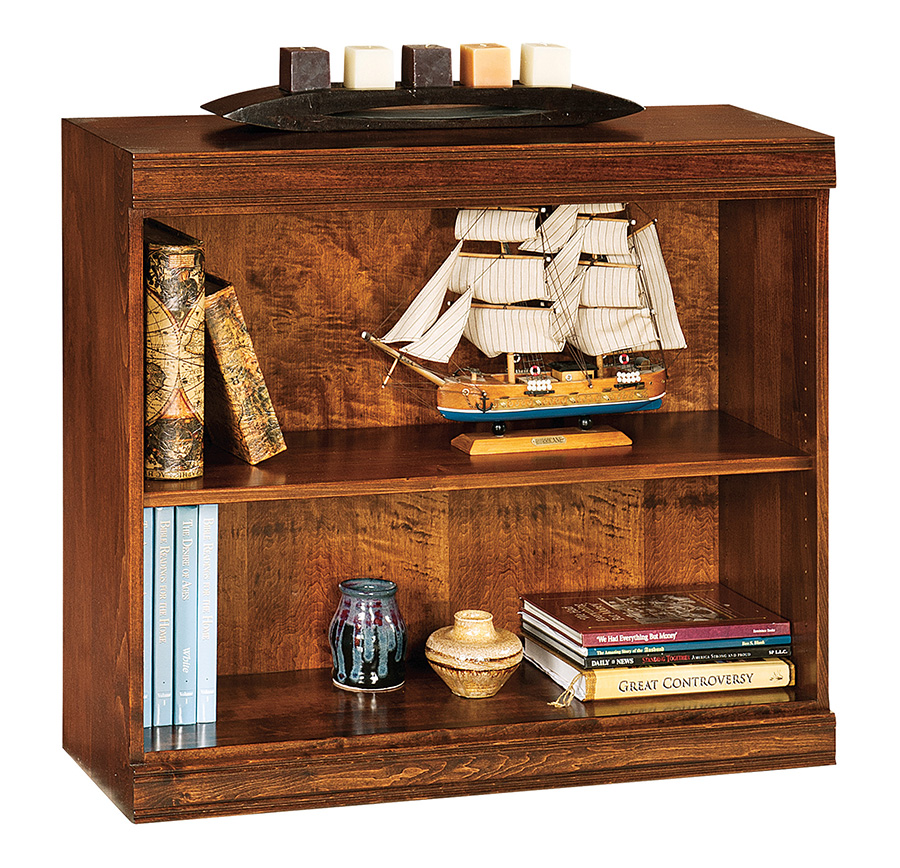 Need a special bookshelf to stand out in your home? Our Modesto Barister Bookcase features beautiful wood construction with stained glass cupboard doors. This would look great in a traditional or transitional home. It can also work with art-deco inspired designs or any home where you aren't afraid of adding a splash of color.
With a tapered profile, this isn't your ordinary piece of furniture. You'll love to read when your books are stored in something this attractive. Measuring 37.5″ wide, 14.5" deep, and 63.5″ high, this bookshelf is ideal for large hardcovers or even textbooks. Use this in your home office or display it proudly in one of your living spaces.
Shaped by expert craftsmen and women, this is an heirloom piece that your family will cherish forever.
The Modesto Bookcase is available in some of our best woods, including Elm, Maple, and Walnut. View our product page to see all the options.
Plenty More at the Amish Showroom
You can view all our Amish Furniture bookcases today, and with online ordering, it has never been easier to buy. Go for simplicity with the Artesa Bookcase, or absolute distinction with the Mesa design.
When you demand the best, Amish Furniture is the right choice. Celebrate reading with handcrafted bookcases that bring out the beauty in your home.