Do you envision a home that is beautiful, luxurious, and filled with furniture and fixtures that will stand the test of time? So many things these days are disposable, from the electronics that we use to communicate to the furniture and large fixtures that are installed in modern homes. When looking at the modern world, it's difficult not to ask where the quality went!
If you want a home that stands out, that has true class, and that is filled with heirloom quality furniture and fixtures, you can't look past Amish furniture. With the best Amish kitchen cabinets in Rochester Minnesota, you will find that quality has not disappeared in today's market; you simply have to look for it.
The Amish Showroom is a leading supplier of handcrafted, sturdy, and beautiful Amish furniture. Our Amish kitchen cabinets can give your kitchen the personality and elegance that is sadly missing in most modern homes. Best of all, you can browse our Amish collections online, and have pieces delivered right to your door.
What's So Special About Amish Kitchen Cabinets in Rochester Minnesota?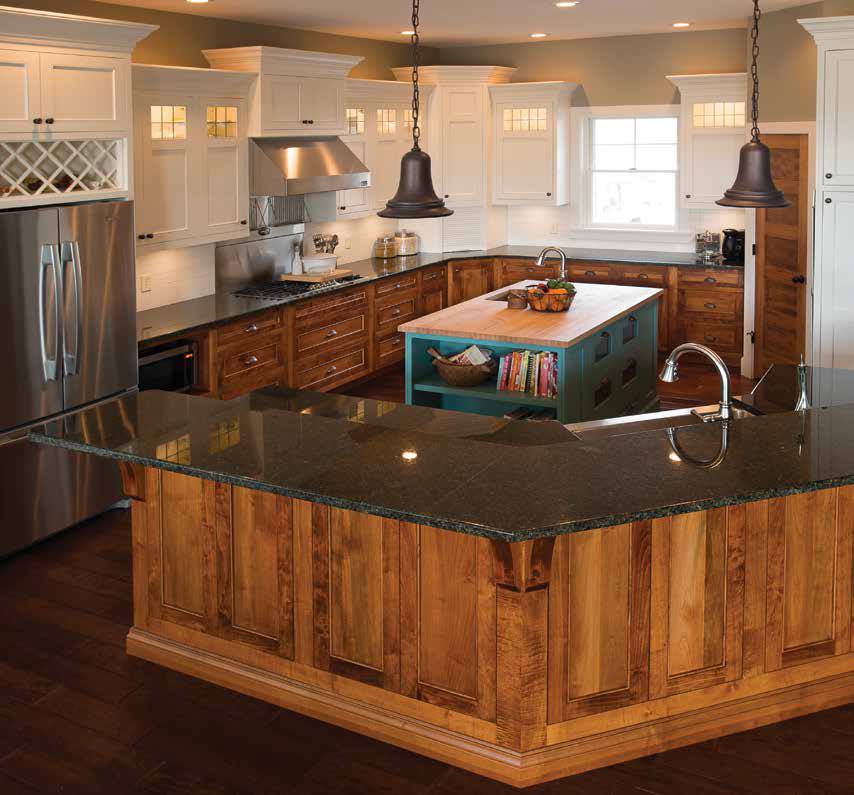 Your kitchen is the heart of your home. Used daily, it is where the family starts its day and comes together for meals and conversations in the evenings. When you are entertaining, your kitchen and dining room will be the hub of activity. If you want to be comfortable, with cabinets that are both beautiful and functional, then you can't look past Amish kitchen cabinets in Rochester Minnesota.
Amish furniture is handcrafted using a combination of age-old traditions and modern techniques. Our craftspeople blend the best innovations of every era, while always maintaining that quality look and feel that made the early days of furniture making so successful. You won't find cheap particleboard or low-quality laminates. Instead, Amish kitchen cabinets are made from natural timbers that are harvested from sustainable forests.
Real timber will last longer than alternatives and can be considered true heirloom quality. Whether you want to design a period-authentic home, or something contemporary that pays tribute to the past; Amish furniture is the best option.
You won't worry about fit and finish, and you won't have poor quality cabinets that start to fall apart within a few short years. Amish furniture is a real investment and one that you won't regret making.
Buying the Best Amish Kitchen Cabinets in Rochester Minnesota
The Amish Showroom is a family business specializing in handcrafted Amish furniture. We don't compromise on quality when it comes to our kitchen cabinets or any of the furniture that we produce. We supply direct to consumers and can offer the most competitive prices in the industry.
While tradition is at the heart of everything we do, our Amish kitchen cabinets in Rochester Minnesota can be custom made to fit any style. Whether you want modern, shaker, or mission style kitchens, we can custom build to your specification. You can have a kitchen suited to the modern age, customized for the latest appliances, while still having the unmistakable touch of class and quality that can only come from handcrafted Amish kitchen cabinets.
Browse our online store today and contact us by phone or through our live chat to start discussing your unique Amish kitchen.