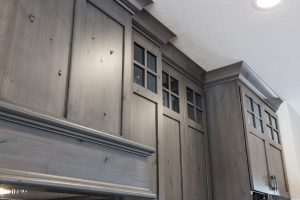 Your kitchen is the heart of your home, where family comes together in the mornings, and again at the end of the day. A kitchen that is beautiful, functional, and stylish can set the mood for any occasion, whether you're entertaining on the holidays or simply relaxing with your family on a lazy Sunday morning. When it comes to upgrading your kitchen or even designing a new one in your home, it only makes sense that you should settle for nothing less than the best.
Amish furniture is known throughout America for its flawless presentation, long-lasting quality, and practical functionality. Even beyond furniture, Amish design and quality can set the standard in your kitchen with cabinets, drawers, and countertops.
At the Amish Showroom, you can explore an inspiring range of kitchen and dining furniture, and we also offer custom-made cabinetry and other features that help you to make the most of your space.
Your Options for Customer Kitchens at the Amish Showroom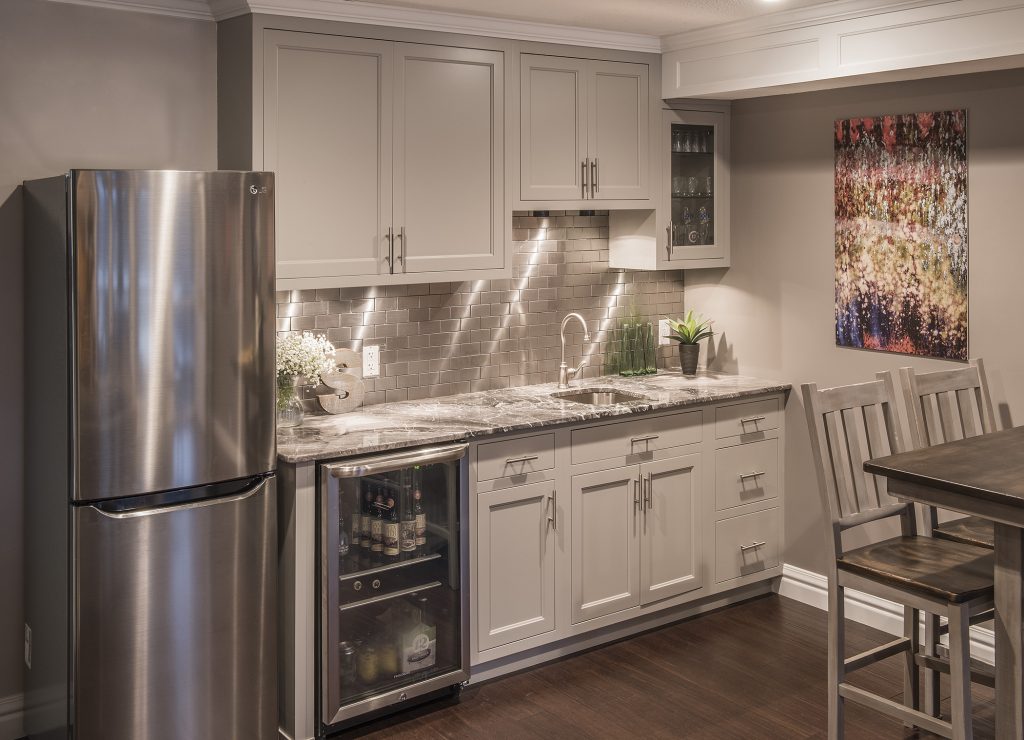 Every piece of Amish furniture or cabinetry begins with inspiration and a quality piece of timber. We craft our collections from wood not only because of traditions but because wood is hands down the most beautiful and durable material that can be used in your home today.
Wood resists moisture and other atmospheric conditions, it can be painted or stained to achieve the aesthetic that you want, and it can be carved and crafted for intricate or simple understated designs. Whatever you have in mind, wood is a material that simply works.
All our high-quality American timbers can be used to design the kitchen of your dreams. Options like brown maple, cherry, oak, hickory, elm, and even walnut can be used to create a kitchen that inspires you every morning.
Our stains and paint finishes can bring out the best of any timber, whether you're looking for classic white on modern kitchen cabinets, or something more traditional like a coffee stain on Shaker or Mission Style cabinets. We also craft to order, so if you have an idea for a design, we can help you with wood selection and the finish that will bring your idea to life.
While Oak is our most popular material, the custom nature of our kitchens means that you will have a choice. You'll be able to compare different grain patterns that could be more suited to unique stains and finishes. You can take a look at our complete wood selections here, including rough sawn woods for the ultimate Rustic Chic. Rough sawn and distressed kitchen cabinets can be lightly finished to give a matte appearance while still protecting the wood underneath.
If you love the modern trend of rustic cabinets and furniture, then you'll be excited by what we can create at the Amish Showroom.
The Options That Can Make Your Kitchen Unique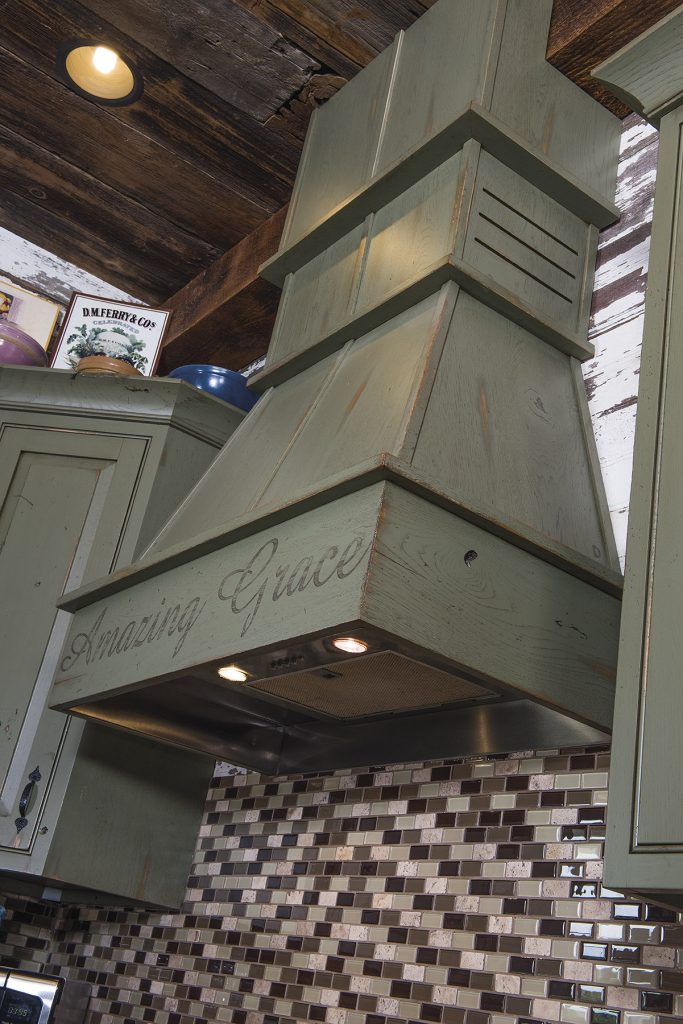 Just like our Amish furniture for bedrooms, offices, and living rooms, our kitchen cabinets and drawers can be fully customized to give you the functionality that you need. Sliding pantries and smaller vertical drawers can give you convenient hidden storage. Pull-out shelves are also an option if you want to maximize your storage space while keeping everything clean aesthetically.
Some of the smallest custom touches can make the biggest differences, such as our soft close drawers and doors. A special mechanism will prevent slamming to make your kitchen feel more civilized and elegant. You'll also prevent damage, allowing your custom Amish kitchen to last for generations.
Custom installations can make every appliance feel like an integral part of your kitchen design. We can craft everything from Amish range hood housings and integrated wine racks, to pull out garbage cans or even a lazy Susan for your kitchen island or dining table. You can have matched materials and stains or try some contrasting designs that create a strong visual impact. We'll consult with you throughout the process so that your own personality and ideas are reflected in the final result. Our extensive selection of hardware can add the finishing touches.
Order a Custom Kitchen That Adds Value to Your Home
Beauty, functionality, and quality that will last for generations; everything that you love about Amish furniture can also be found in custom Amish kitchen designs. No detail is left unexplored, from Cambria stone countertops, to custom modeling for any home.
If you want a kitchen that truly becomes the heart of your home, then it's time to talk to the team at the Amish Showroom.