There is nothing more exciting than expecting a new baby and one of the greatest parts about the entire process is furnishing your nursery. You need so many things! You need toys, you need books, you need bottles and diapers, but most importantly, you're going to need furniture for the nursery. In our opinion, this is a great time for you to start investing in Amish furniture.
Why Use Amish Furniture?
When you're buying furniture for your child there are a few things that you want to be sure of. First of all, you want it to look good, and secondly, you want it to be safe. There are lots of different options out there when it comes to nursery furniture, some of which are better than others, and when it comes right down to it, Amish furniture simply takes the cake when it comes to safety and elegance.
Real Wood Used in Amish Furniture for Sale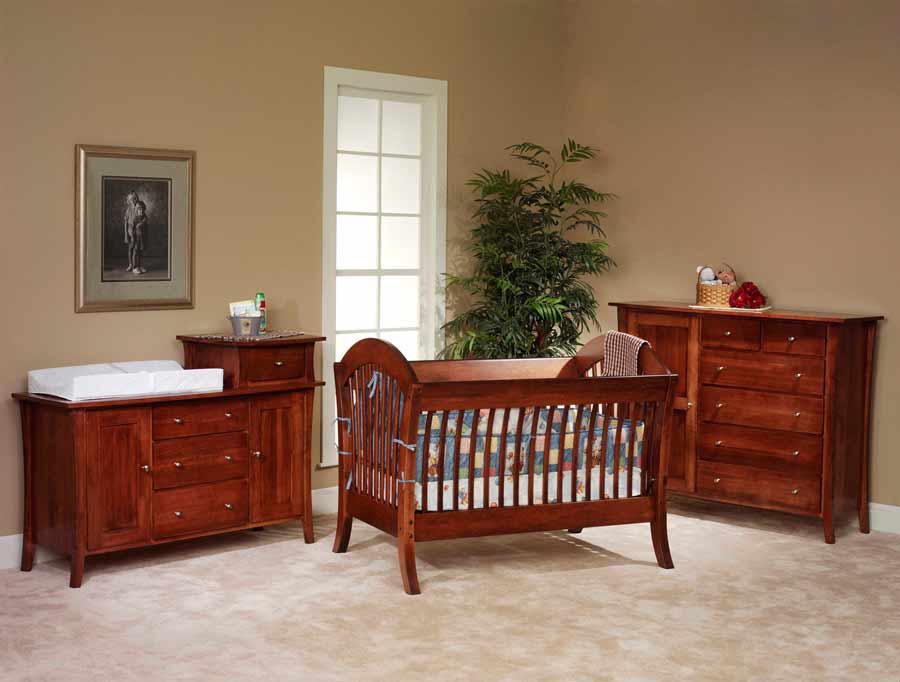 When you buy Amish furniture you are purchasing something that is made of real wood rather than particle board and that's a huge deal! Solid wood furniture is made to last and it is also made to take quite the beating.
You are purchasing furniture from an Amish furniture store that will be placed in your child's room and you cannot predict what will happen to it over the years.
That being said, you should figure out where to buy Amish furniture, because it will withstand decades of jostling, bumping, and even outright beating. You really could not make a better investment.
Pass it Down
You know as well as we do that at some point your children will outgrow the furniture you purchase for them, but with Amish furniture, you don't have to worry about it wearing out! The great thing about Amish furniture for sale online is that it lasts a lifetime and you can pass it down to your next child. Best of all, your children could pass it down to their children, creating an incredible family tradition that all started with you reading this article and purchasing your first piece of Amish furniture.