Your bathroom is one of the most important rooms in your home. It's one of the first places where you start your day, and usually the last room you'll be in before you head to bed. Your bathroom should be warm, welcoming, comfortable, and practical. For all the importance that can be placed on a bathroom, it's somewhat surprising that traditional furniture is often overlooked when it comes to decorating.
People typically decorate their bathrooms with large fixtures like vanities and cabinets and then add smaller design elements. In a large bathroom, this can make the room feel too open or even unfinished. If your bathroom feels less like a luxury retreat and more like a utilitarian feature of your home, then it could be time to redecorate with Amish Furniture.
With the right furniture, you could elevate your bathroom from bland to beautiful.
Amish Furniture Dressers for Bathroom Decorating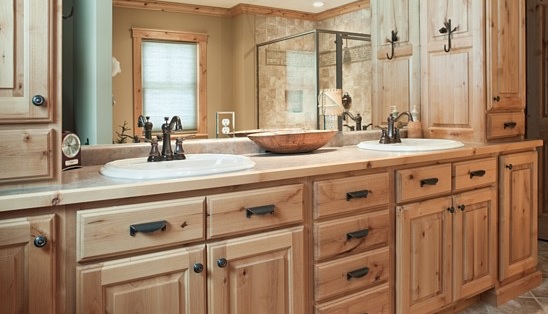 If you have the space in your bathroom, a dresser could offer functional storage while bringing beauty to the room. With handmade Amish Furniture, you could add real class and distinction to any bathroom.
Because dressers are available in so many different sizes, you can easily find the perfect fit for your home.
When choosing a dresser, opt for one that doesn't feature an integrated mirror. For practicality and a clean aesthetic, bathroom mirrors are best mounted on the walls. Usually, just above the vanity at eye height is the best place for a mirror.
You can use the surface of a dresser to store personal care products and decorations. Add potted plants or flowers to bring some color to your bathroom. You could even fold and arrange towels and use the top of your dresser as open storage.
With custom made Amish Furniture online, you'll be able to color match your dresser with the rest of your bathroom décor. Natural wood grains can add a whole new dimension to your bathroom, complementing your other aesthetic choices.
The Artesa Dresser would be a beautiful addition to any large bathroom.
Occasional Tables for Bathroom Use
Occasional tables can be used to display ornaments and other decorative elements, or, they can become decorative features all on their own. You'll find extensive choices with tables made by the Amish Showroom in Minnesota. Our master craftsmen and women produce the highest quality furniture that is made to last for generations.
You don't have to follow conventions when adding an occasional table to your bathroom. If you find a low sitting coffee table that catches your eye, then this could be a great bathroom feature placed alongside a bare wall. For large master bathrooms, tables really help to fill out space. If you have a smaller bathroom, consider a mid-sized occasional table or even an end table to decorate with.
Beautiful Seating for Your Bathroom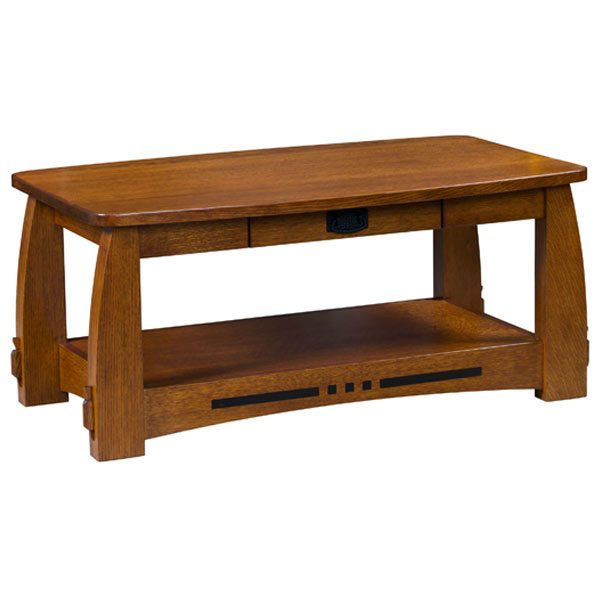 Every standout bathroom deserves a chair. Of course, not just any design will do. Even with adequate ventilation, humidity can be a problem in your bathroom. Treated wood will tolerate humidity, but certain types of upholstery could absorb excessive amounts of moisture, leading to odors and mildew.
Avoid fabrics and instead opt for a non-upholstered bench or even a leather upholstered chair. Leather does absorb some moisture, but it tolerates it well, and a little moisture could even help to preserve the material. Place your chair away from direct water and heat sources like baths and shower installations.
Explore Unique Furniture Ideas at the Amish Showroom
Home furniture can be repurposed for bathroom use in many homes. At the Amish Showroom, we also produce custom Amish Furniture vanities that are perfect for remodeling and renovation. Our handcrafted furniture can last beyond your lifetime. If you're looking for heirloom quality pieces, we have you covered.
Don't settle for an ordinary bathroom in your home. Browse our collections today and get inspired for your bathroom makeover.