Your living room is unique in that it serves as both a place to relax and entertain. Because of this, your sofa will be one of the most important pieces of furniture that you choose.
Every piece of furniture that you buy should be a real investment. Quality furniture ensures that you'll get a good return on your investment. You can buy Amish Furniture sofas to experience the difference that real handcrafted furniture can make.
Learn how to choose the best sofa for your needs, then explore five beautiful and unique Amish Furniture sofas for your home.
Four Simple Tips for Choosing a New Sofa for Your Home
Before you compare Amish Furniture sofa options online, make sure you follow these four simple tips.
1. Quality Matters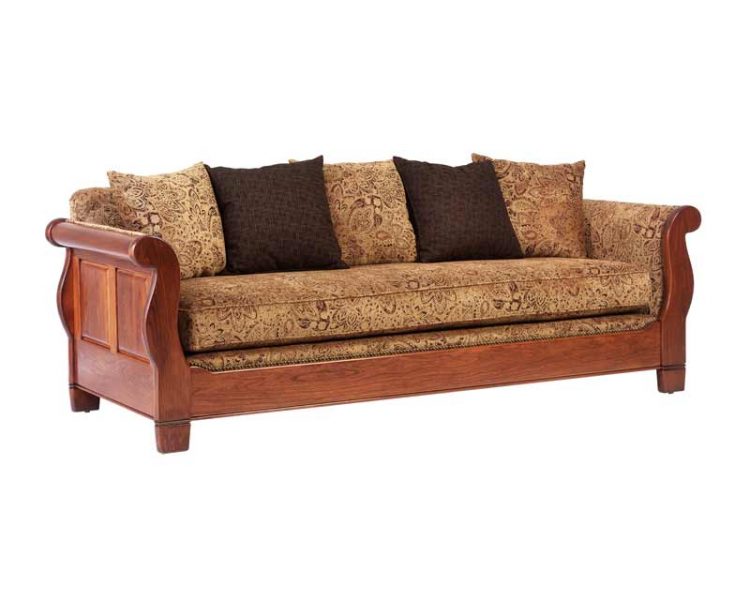 Never sacrifice quality when you are choosing living room furniture. Your sofa will be used daily by all the family. If you don't choose high-quality furniture, then you could find that you need to buy replacements in just a few short years.
One of the top reasons to buy Amish Furniture online is the quality that you will get. Amish furniture is handcrafted from solid timber. Durable upholstery, including leather and designer fabrics, are used. At the Amish Showroom, we make furniture to last for your lifetime and beyond. You can invest today, and your sofa could be enjoyed for generations.
2. Don't Sacrifice Comfort for Style
The sofa you choose should always be comfortable. Think about the type of materials that you prefer. Size and shape of a sofa could influence how comfortable it is. If you live in a hot climate then you may prefer furniture with lightweight upholstery. If you live in an area with colder or temperate weather, then you might prefer oversized furniture with plush fabric or leather upholstery.
If you have a large family, then you should consider pairing a sofa with matching sofa chairs or even a loveseat to ensure that everybody can comfortably enjoy your living room.
3. Don't Worry About Trends – Choose What You Like
Trends are important when it comes to home decorating. The trends of today (and of yesteryear) could inspire you and give you ideas about wood stains, upholstery, and general size and shape.
However, you should not let trends overwhelm your own sense of style. Choose what you like and don't be afraid to be creative. Every new trend started with somebody's unique take on furniture style, so don't underestimate your own eye or intuition.
4. Size is Important
Size matters when choosing a sofa. Try to maximize your seating while keeping in mind the space that you have available.
Measure your living room and then compare the size to the sofas that you are considering. One helpful way to visualize a potential sofa is to get the dimensions and then mark your floor area with masking tape. This will give you a fairly accurate representation of how much space the sofa will take up. This is even more important if you are thinking about upgrading to a bigger size.
Five Amish Furniture Sofa Ideas to Get You Started
Want the best Amish Furniture online? Always start with the Amish Showroom. Take a quick look at five beautiful sofas and then explore the complete range.
Looking for something elegant yet understated? Our Country Mission Sofa features beautifully handcrafted timber in a low-profile design that is perfect for modern homes. Pair it with a love seat or sofa chairs.
Want something large with plenty of presence? The Diamond Sofa is designed to stand out in any large home. This sofa is perfect for a large living room arrangement where the rear will be exposed. Show your love for quality wood furniture with this standout design.
Our Sleigh Sofa is designed to bridge the gap between traditional furniture and contemporary style. Perfect for either a traditional or transitional home, the beautiful wood paneling shows the handcrafted nature of this sofa.
The Durango Sofa incorporates some minimalist design ideas from the 1960s, but you can customize your leather, fabric, and wood choice to allow it to fit effortlessly into any home design. Simple, handcrafted, and made to last. This is a sofa for when you want quality with a clean and understated aesthetic.
Our sofas can be customized with colored leather, designer fabrics, and highly figured wood types.
Explore our complete sofa collection for beautiful handcrafted Amish Furniture that will bring out the best in your home. Buy Amish Furniture online and enjoy heirloom furniture delivered to your door.