As you're getting ready to buy Amish furniture you probably have quite a few questions. To help you organize your thoughts a bit we're going to go over a few questions that you should be asking before you invest a large sum of money into your project. Amish furniture for sale can be expensive – make sure you're getting exactly what you need.
Ask if the Amish Furniture for Sale You're Buying is Authentic
As you're buying Amish furniture, one of the big questions that you need to be asking is whether or not it is authentic. How do you identify authentic Amish furniture for sale? The first thing that you need to do is ask what kind of construction techniques were used. Were hand tools used? Was electricity involved? The Amish tend to use very simple methods in their construction and if you are told that they are using anything highly advanced, then you might not be speaking to someone who is selling authentic Amish furniture – it's definitely something that you will want to investigate before you make a huge purchase!
Find Out What Type of Amish Furniture it Is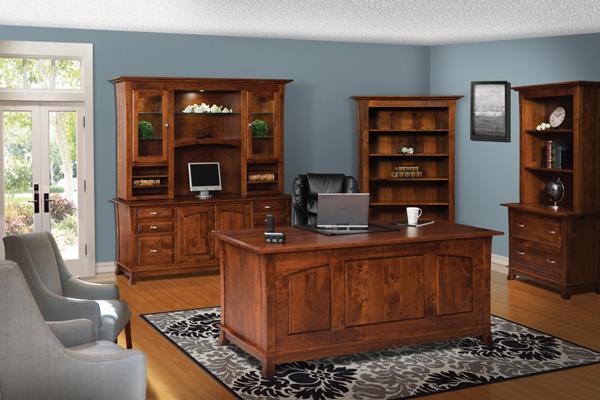 There are two major types of Amish furniture which are Mission and Shaker. Mission furniture tends to be at the more ornate end of the spectrum when it comes to the best Amish furniture, and Shaker is much more simple. While you could have a mix of both, if you really want to, most are going to stick with one style throughout the entirety of your house. As you're getting ready to do your decorating, you will need to decide which of these you actually are.
How Do you Maintain your Amish Furniture
While you could look this information up online, sometimes it's better to hear directly from the source. Amish furniture for sale online and in stores can be very expensive and you want to make sure that yours is maintained properly. From protecting the wood itself to making sure that proper staining techniques are used, you definitely have your work cut out for you and it will be up to you to make sure that your furniture lasts. These furniture pieces are capable of surviving for years, or even generations, but you need to make sure that you're taking proper care of them.
These are three great questions that you really need to ask before you commit to buying Amish furniture. Make sure you're getting something authentic and most importantly, make sure you're getting something that you're going to like.