Amish furniture is one of the best options if you are looking for timeless and high-quality furniture for your home. For decades, Amish pieces have been viewed as some of the very best in the furniture world. Exquisite craftsmanship, the highest quality naturally sourced materials, and functional designs have all made this type of furniture hugely popular in the United States.
Until very recently, you would have to visit a specialized showroom to see the best handmade furniture. Today, things are much simpler, and you can buy online Amish furniture without even leaving your home.
Why Choose Online Amish Furniture in Plymouth MN Over Other Collections?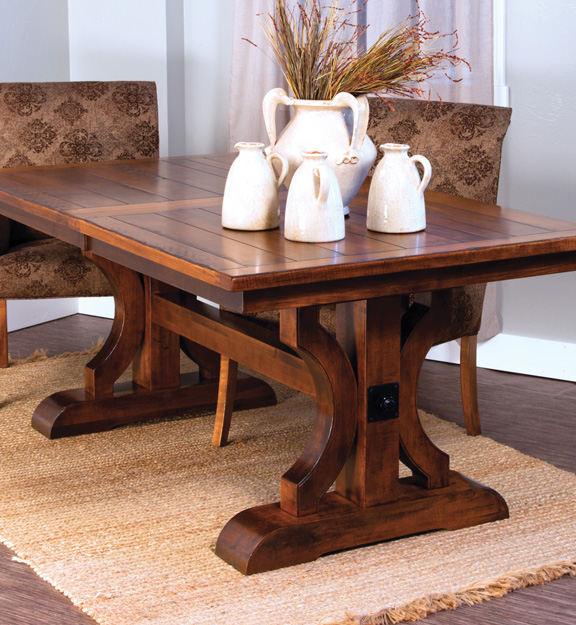 Have you ever looked at modern furniture and found that styling leaves a lot to be desired? Maybe you've been disappointed by the quality of furniture in recent years. As manufacturers have raced to lower prices and gain more market share, they have forgotten the quality and passion that goes into furniture making. Many new collections are mass produced in foreign factories, using questionable labor practices and sub-par materials.
If a price is your only concern, then this imported and inexpensive furniture might be appealing at first. But when you must continuously replace broken or worn down furniture, the cost savings will soon be nullified.
With online Amish furniture, you will be buying pieces that are crafted right here in the United States, using locally sourced materials whenever possible. Natural timber is used, and it is harvested from sustainable forests using ethical methods.
Amish furniture in Plymouth, MN is competitively priced, and you can get real bargains when you consider the longevity of the furniture. It's not unusual to have Amish furniture last for decades. We call it heirloom quality, and you'll never have to worry about your furniture breaking, looking tattered, or otherwise failing to live up to your quality expectations.
Amish Furniture in Plymouth, MN is Suitable for Modern Homes
You will be surprised at just how contemporary online Amish furniture can be. Many people think that Amish collections would be outdated or only suitable for period-inspired homes. The reality is that online Amish furniture is timeless, and it is suited to modern homes that are elegant and contemporary. Craftsmanship and quality never go out of fashion, which is why you should consider Amish pieces of furniture for your home today. Whether you live in an apartment or a freestanding home, you will find that Amish collections can bring out the best in your décor, inspiring you to make the most of the space that you have.
You can purchase online Amish furniture in Plymouth, MN for every room in the home, and you'll find office furniture, computer desks, entertainment centers, and all the essentials that you would expect from a modern furniture collection.
Get the Best Amish Furniture When You Shop Online
The Amish Showroom is your gateway to the very best online Amish furniture in Plymouth, MN that you can buy today. Handcrafted excellence, a range of styles, premium materials, and competitive pricing all mean that you can create a better home, even with a reasonable budget in mind.
Explore our collections and see the quality and style that no other furniture can replicate today.