The new year is the perfect time to give your home a fresh look. You don't have to make massive changes to increase comfort and style in your home, and even a simple change of furniture could do the trick. With modern Amish Furniture, you can explore a range of both unique and familiar styles, all of which are perfect for modern home design.
Even if you're exploring a more traditional or even transitional aesthetic, you'll be able to find handcrafted pieces that will impress friends and family.
Dining room tables are used daily, often becoming the most functional furniture pieces in any home. If it's time for the latest look, then your dining table is the perfect place to start. Here are some of our favorite trends for 2019 with beautiful Amish furniture examples.
Live Edge Amish Furniture Dining Tables Bring Out the Beauty of Nature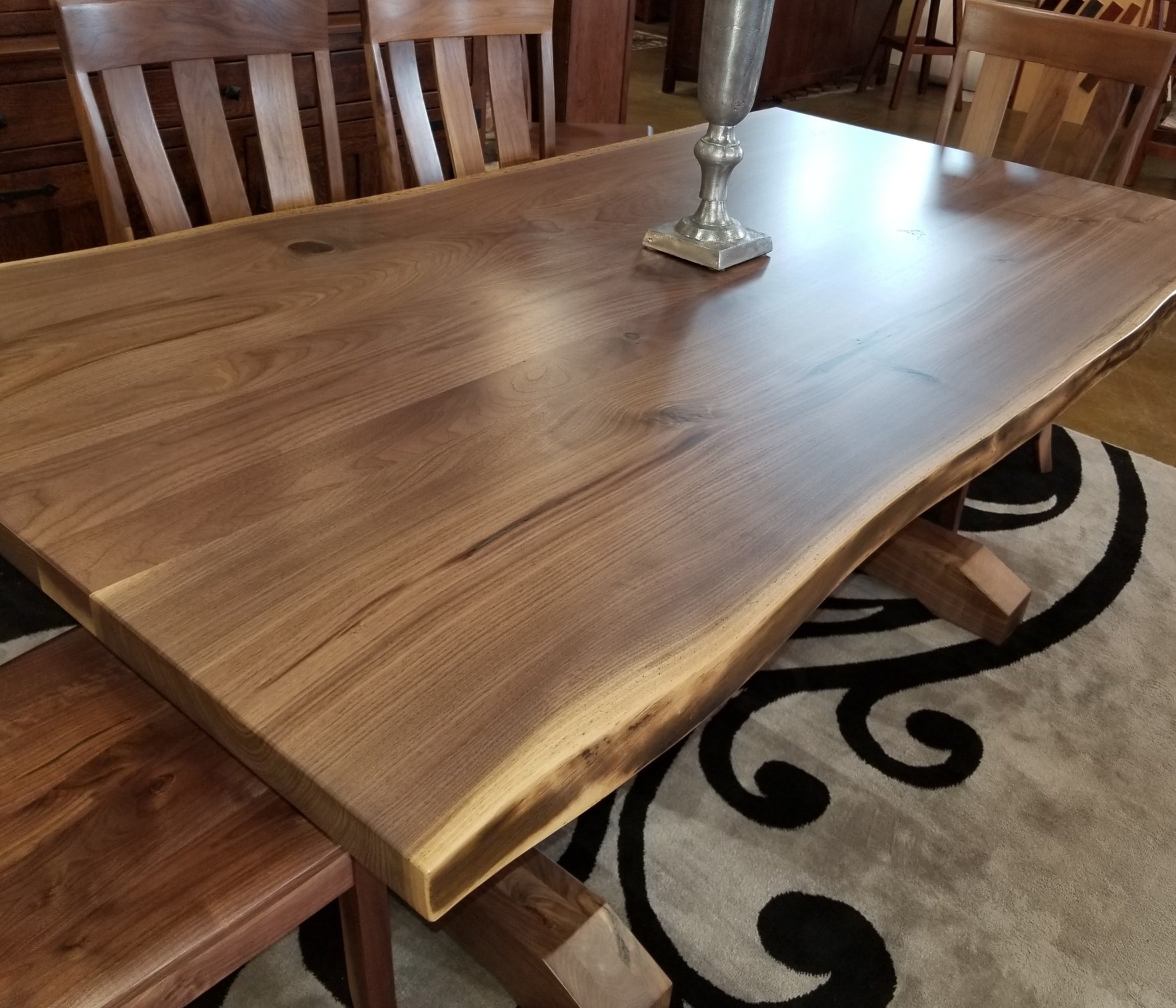 The live edge trend has been taking off towards the end of 2018, and it's shaping up to be one of the biggest trends of the new year. When looking at live edge Amish furniture it's easy to see why!
Live edge takes the natural beauty of timber and incorporates it into functional designs that will improve your home. Live edge can be used in almost any setting, whether you are going for a classic design, something modern, rustic chic, or anything in-between.
Live edge furniture is unique by nature, so you'll enjoy something truly special in your home. We can customize furniture to use live edge tabletops, and our unique Amish furniture manufacturing methods ensure that you'll be making an investment that lasts for many years to come.
The beautiful Bellingham Live Edge Trestle Table is a great example of how natural timber can be crafted into an eye-catching Amish furniture design.
Hair Pin Legs for Artistic Flair on an Amish Furniture Dining Table
We've seen changes in trends not only on tabletops but on the very legs that hold them up. Hairpin legs aren't a completely new innovation, but they're starting to become increasingly popular and could be perfect for your home if you want something out of the ordinary.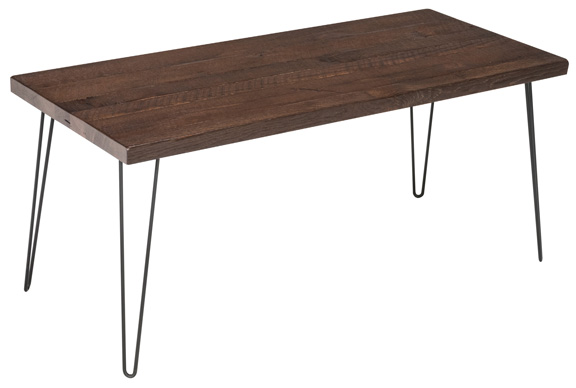 As the name suggests, hairpin legs are designed to resemble a straight hairpin or bobby pin, depending on the exact aesthetic that is desired. Some hairpin legs use more creative designs, such as having two offset pieces that curve around to form a single leg.
These are perfect for modern homes, homes inspired by early 20th-century design or any home where conversation-inspiring furniture is desired.
The Silverton Dining Table is a fantastic example of how a simple hairpin design can be used to create a table that is both modern and traditional at the same time. Minimalistic and eye-catching, this might be the piece that inspires your home redecoration in 2019.
Organic Lines and Materials Will Shine in 2019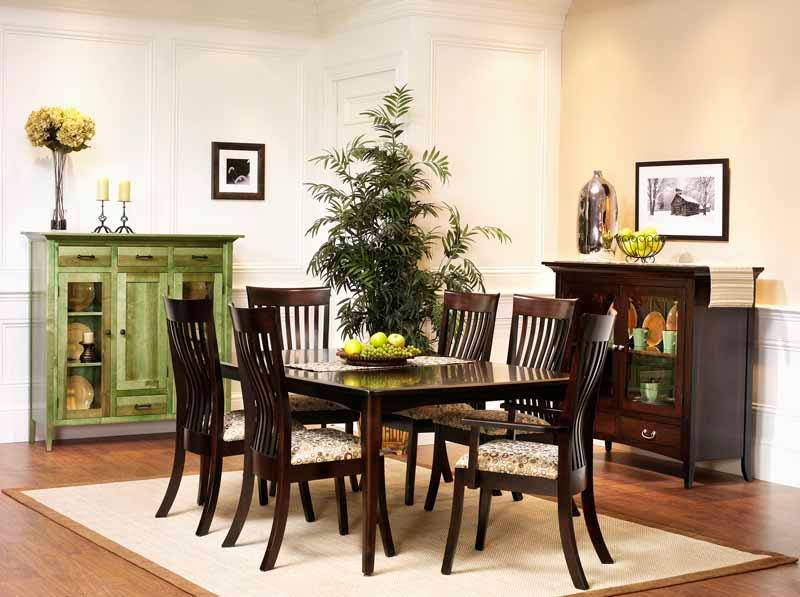 Next year will continue the recent theme of natural materials with clean organic lines. Combining perfectly straight edges with natural lines is a terrific way to take advantage of this trend.
Amish furniture naturally uses these design elements, sometimes without even trying. That's because we use the highest quality natural timber that allows for the wood grain to come alive. Even when tabletops are perfectly straight, the grain can create smooth natural lines and shapes that simply can't be found with synthetic and manufactured materials.
You can even incorporate organic lines and materials by choosing a table that follows an industrial design philosophy. The Alpha Industrial Dining Table is a standout piece in our collection that combines the very best of manmade and natural materials. This table features a live edge with a rich grain and industrially styled metal legs that bring it all together. Useful as a dining table, this would also make a great planning or art table in a stylish studio.
Darker Stains Will Rise in 2019 Amish Furniture Design
Light stains are incredibly beautiful and can work well in a range of home décors. In addition, darker stains, especially slate and gray tones will dominate interior design in the coming year. You don't need to choose all dark furniture in your home. Grey and darker stains can be used to create an impact on just a few select furniture pieces. Consider finishing your dining table in a darker option for a more monolithic aesthetic. Our paint, stain, and epoxy options are virtually limitless, so talk to us about the aesthetic you're looking for and we'll customize your Amish furniture to suit.
Make your home stand out in the new year with a beautiful custom dining table.