The new year is the perfect time to refresh your home with a brand-new bedroom. Amish furniture designs allow you to explore your creativity with functional collections that are both beautiful and long-lasting
New interior design trends are emerging, and you'll be able to incorporate many of these into your handmade furniture choices. Let's take a look at five trends that will dominate throughout 2019.
#1 Fabric Headboards and Occasional Tables
Fabric and leather upholstered headboards are coming into style as we move into 2019. They offer a sense of class and distinction.  With light and bright fabrics you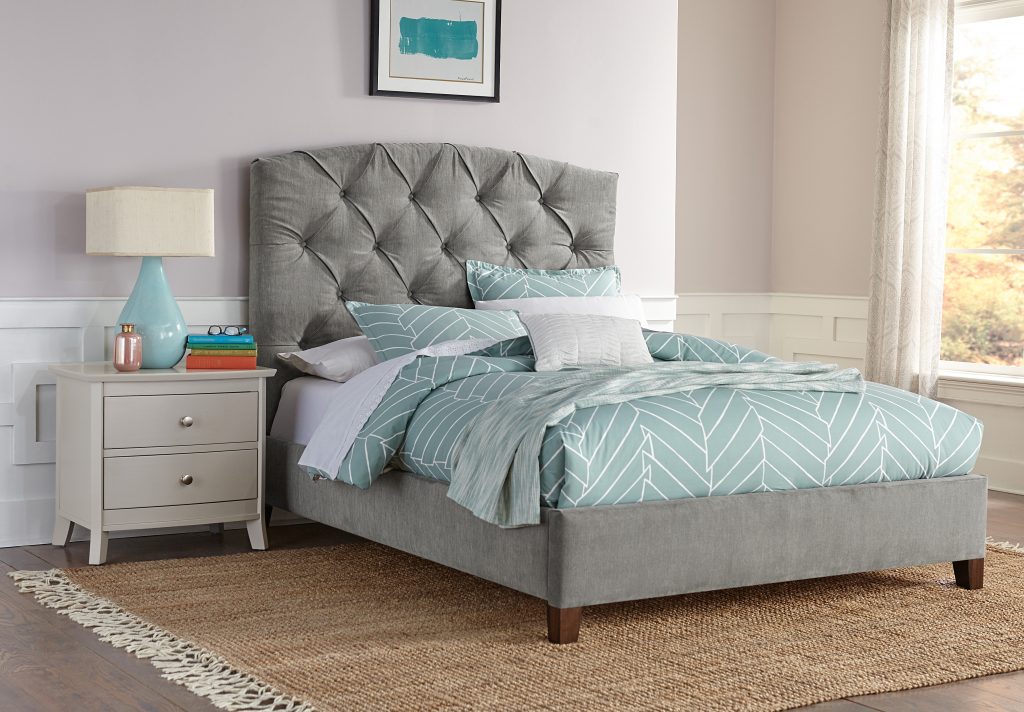 can make a room feel warmer and more welcoming. We custom make our Amish furniture bedrooms suites. If you have something unique in mind, then let us know and we can work with you to make it happen.
Occasional tables will also become more commonplace in bedroom design for the new year. These tables can offer convenience and work well as decorative pieces. Add fabric upholstery to an occasional table to accessorize with a headboard and bring a fully flowing style to your bedroom.
#2 Gold Hardware and Bold Dark Stains
New Amish furniture master bedroom styles and even the emerging West Coast Style can benefit from dark stains like Espresso, Onyx, and Graphite. Hardware can help to bring contrast to a dark bedroom suite, and gold will be the hottest hardware choice of the new year.
Gold hardware is classy and transcends any era. This means that you can use it in a bedroom suite whether you are going for a traditional look, something modern, or a transitional style that falls somewhere in between.
Talk to us today for custom hardware options on your handcrafted Amish furniture.
#3 Custom Amish Furniture Nightstands with Charging Stations and More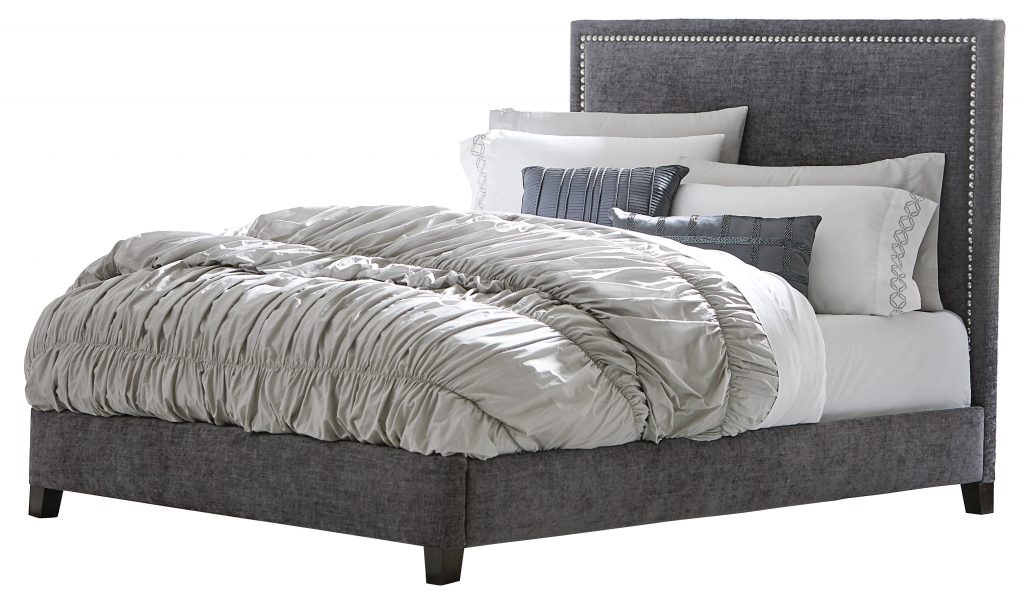 This trend allows you to bring practicality to your beautiful Amish furniture. Our furniture has its roots in Amish tradition, but we are very much in touch with the modern age. Handcrafted nightstands can be made to incorporate unique features that make your bedroom more convenient than ever.
Options include:
Phone, tablet, smartwatch, and other device charging stations. USB or standard outlets can be incorporated seamlessly.
Bedside nightlights can be installed in nightstands.
Hidden compartments can be designed for convenience and security. A locking compartment on a nightstand is perfect for heirloom jewelry, wallets, cash, or even a handgun for your personal protection.
Talk to us today for ideas on how to make your nightstands more functional.
#4 The West Coast Style Will Continue to Grow
The West Coast Style has been popular in 2018 and we see that continuing into the new year. This style is big, uses rich and dark stains, and in many cases incorporates elaborate styling that offers a sense of luxury. Large homes, period homes, and transitional modern homes can all benefit from elements of the West Coast Style.
If you have the space and you aren't afraid of making bold furniture decisions, then you'll love collections like the Beckenridge Suite.
#5 The Standout Master Bedroom is Back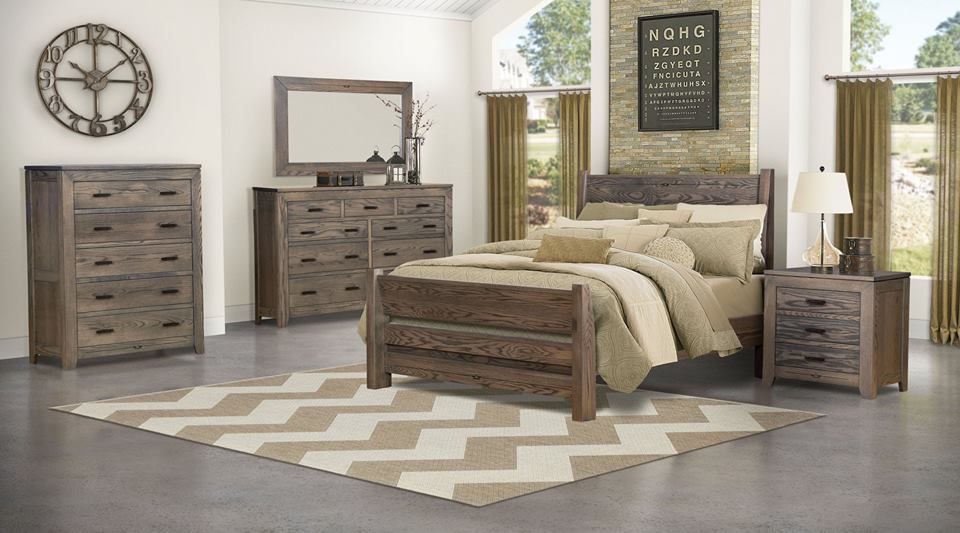 Interior design has taken on a minimalist approach in recent years, with modest styles that feature clean lines and understated features. If you're interested in substantial bedroom Amish furniture with bold designs that create a presence, then you'll love our concepts for big master bedrooms.
Options like the Empire, Heidi, and Ironwood suites will evoke a traditional aesthetic with all the modern construction innovations that only master Amish furnituremakers can provide.
These collections can fill out even the largest space and can make a bedroom feel luxurious. With a full bedroom suite, you can ensure that all pieces match and complement each other.
Custom Made Amish Furniture for a Bedroom You'll Love
Explore all your bedroom furniture options at the Amish Showroom. We deliver throughout the United States, allowing you to enjoy timeless Amish designs that will last beyond the lifetime of your home. Whatever the trend is that gets you excited about a bedroom redesign, you'll find the best examples available to order today.